Keeping Your Car Shiny and Clean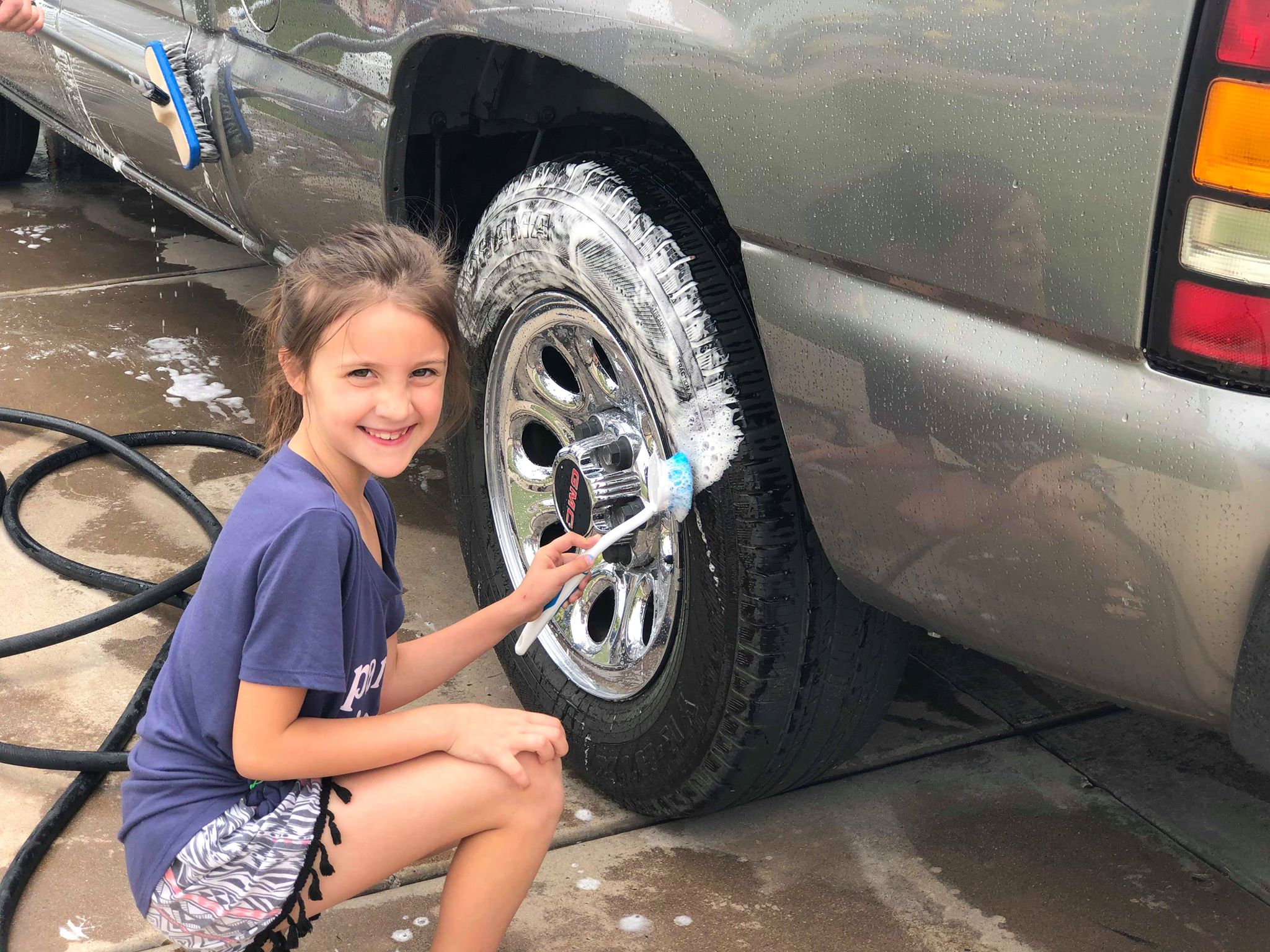 Getting your car washed and waxed on a regular basis is one of the easiest ways to preserve its paint and keep it looking nice. It makes you feel good when you're driving in a clean vehicle. Removing other environmental contaminants such as salt, tree sap, and bugs also goes a long way to making your car's paint last longer.
There are a few factors which can influence the decision to get her cleaned up. You could live in an area with gravel or dirt roads. The dust caked on and under your car will make you want to wash your car more frequently.

What season is it? In the winter there is salt on the roads that can be corrosive to your vehicle's underbody and paint. In the summer, hitting bugs can have a similar effect to the front of your vehicle and window. Humidity also attracts more contaminants to your vehicle. Acid from contaminants such as bird droppings, bugs or tree sap is more active in higher temperatures.

Where you live could make a difference in how often you wash your car. More dirt and salt in the air in the coastal areas. Chemical particles are more damaging to your car in industrial areas. You will probably want to wash your car at least weekly.

Where you park your car also will factor in your decision to when you wash and how often. Some of us are fortunate to own a garage. Some of us are not and that would mean parking under trees with sap and bird droppings.

If your daily drive involves long distances on the highway, your car's exterior will be exposed to more road grime and bug strikes than a vehicle with a short non-highway commute, necessitating washing your car more frequently.

At least it's a good idea to get your vehicle washed at least every two to three weeks to keep dirt and grime from building up on the exterior and underneath. If your drive involves the conditions of highway driving or longer commutes, you may want to wash your vehicle more frequently

Here at Mercie J Auto Care of Mesa, AZ, we'd like to help you out any way we can.
_________________
Thank you for visiting Mercie J Auto Care in Mesa serving: Mesa, Gilbert, & Apache Junction, AZ where we love our customers and their kids! Expect Hot Wheels Racing, Great Customer Service & Excellent Mechanics who know how to fix anything that comes through these bay doors! Our goal is to have everyone of EVERY age to leave happy!
Schedule your appointment today (480) 830-9445 or REQUEST APPOINTMENT HERE.
Tags: maintenance, car care, interior car care, car wash