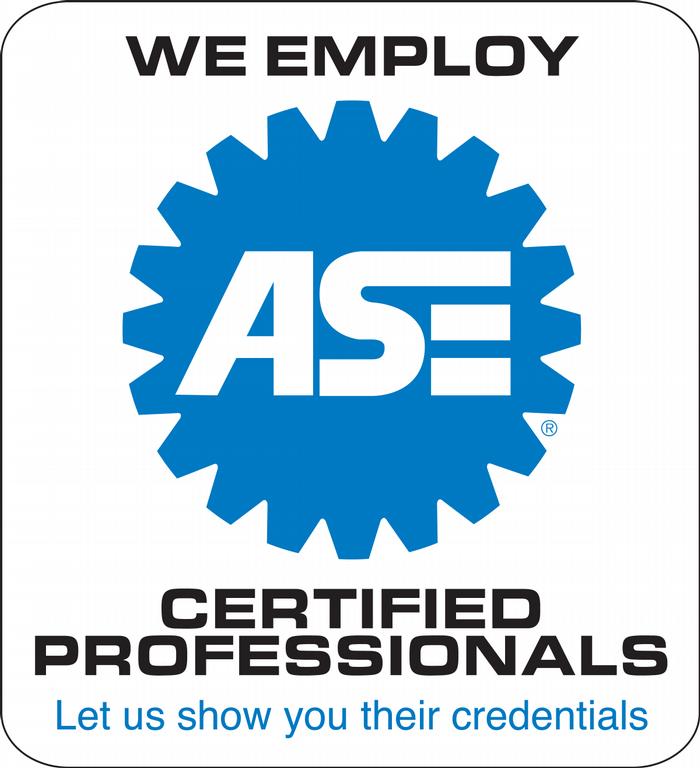 Most customers are familiar with the ASE label but are unsure of what this means when performing repairs. ASE stands for National Institute for Automotive Service Excellence. Founded in 1972, the ASE is dedicated to improving the all-around quality of vehicle repair and services for mechanics across the USA. The ASE offers a series of exams to help set and continually raise the standards for mechanical repairs. Finding a good mechanic is harder than ever for a car owner, and getting your car fixed isn't as simple or straightforward as it used to be. Advances in technology make cars and trucks more complex to repair than ever before and the diagnostics are also more in depth with frequent changes. Most vehicles are equipped to connect with our smartphones to entertain us and make it easier than ever to navigate the world. While these conveniences are welcome, it's also making it harder than ever to make sure your car is fixed properly.
To become an ASE certified mechanic, you must complete 2 years of hands-on work as a technician in the field of your choosing, which must be done in combination with taking a certification exam. The ASE tests aren't easy and the information is constantly changing; in fact only 2 of every 3 students pass on their first attempt. The remain ASE certified, technicians must retake the test every 5 years to keep up with the changing technology.
At Mercie J Auto Care in Mesa, we employ ASE certified technicians and ensure they keep up with all changes and up to date with the most current knowledge and practices. Any holder of an ASE certification is guaranteed to have professional knowledge and ability, and ASE certified employees are spread through all professions in the automotive field. Not only does an ASE certification holder have to demonstrate their abilities to the ASE, he or she must have at least two years of automotive experience in the field and hold a degree from a reputable automotive school. For Mercie J Auto Care , this means peace of mind in knowing our technicians are experts in their field.
For the technicians, certification provides tangible proof of their professional knowledge and ability. For the customer, it allows them to rest easy knowing their car, truck, or SUV is in good hands and receiving quality care. At Mercie J Auto Care in Mesa, ASE certification is one of many tools we use to ensure our customers receive top notch repair and maintenance, from oil changes to engine rebuilds. Call or come see us today, for any of your automotive needs.