How do airbags work?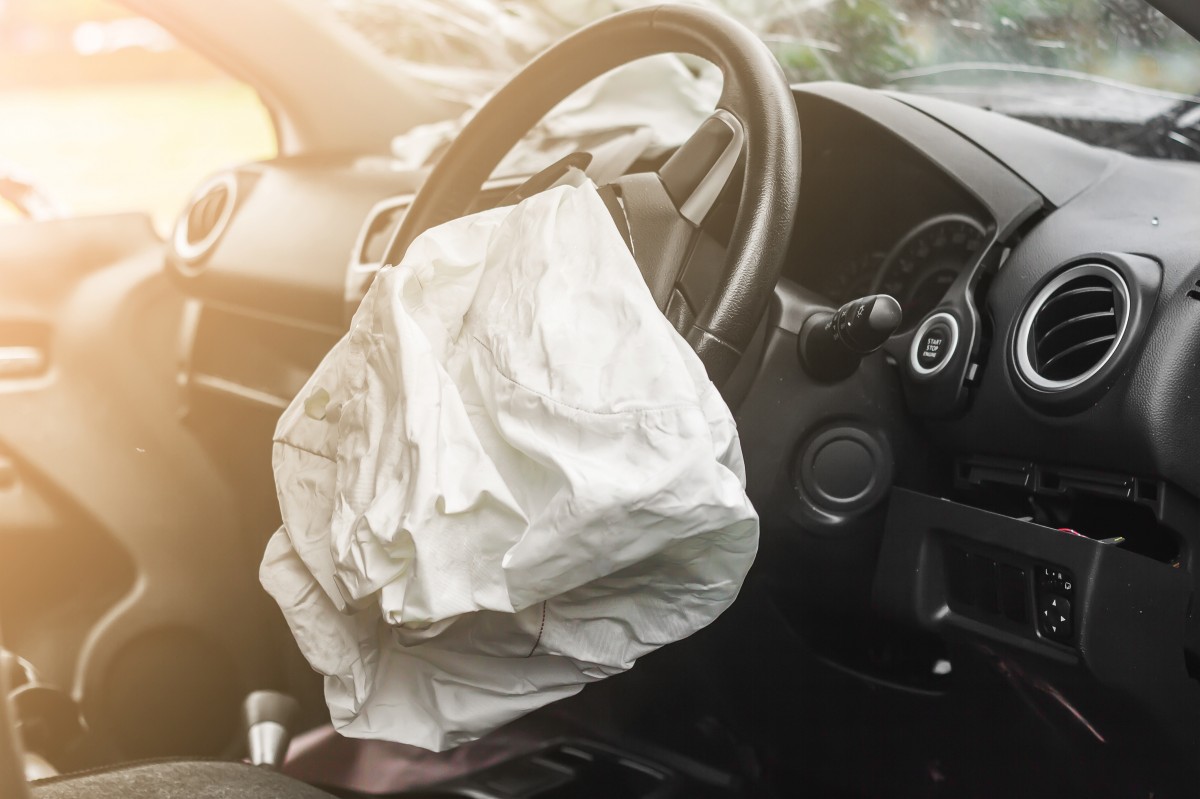 At Mercie J Auto Care in Mesa, AZ, we believe it's important for you to know how different systems in your car, truck, or SUV operate. Whether you want to know what to watch out for, or you're just curious about how things work, we're here to supply the answers.
Airbags are an element of your vehicle that you probably don't think about too much, since you don't use them that often. However, they are a revolutionary and interesting component in all modern automobiles. They are simultaneously a testament to modern engineering, and actually quite simple.
There are only a few main components to an airbag. A sensor, an ignitor, a chemical compound, and the airbag itself. When the sensor is activated in a collision, it sends an electrical pulse to the ignitor, a heating element which ignites a compound, causing a rapid expansion of harmless gases inside the airbag, filling it almost instantly. That's right, an airbag is really nothing more than a controlled explosion, detonated by an electronic signal. All of this happens within a fraction of a second, providing passenger in the car a strong cushion between them and less forgiving parts of the car.
Airbags rarely fail. However, if there's an airbag warning light illuminated on your dashboard, it's important to figure out why as soon as possible. The light indicates that something in the system has malfunctioned, and it's possible your airbags won't be there for you if you need them.
If you're having complications with your airbags, and for all your other repair or maintenance needs, our team of expert mechanics has you covered. For the best auto service shop in Mesa, AZ, call or stop by Mercie J Auto Care today.
_________________
Thank you for visiting Mercie J Auto Care in Mesa serving: Mesa, Gilbert, & Apache Junction, AZ where we love our customers and their kids! Expect Hot Wheels Racing, Great Customer Service & Excellent Mechanics who know how to fix anything that comes through these bay doors! Our goal is to have everyone of EVERY age to leave happy!
Schedule your appointment today (480) 830-9445 or REQUEST APPOINTMENT HERE.
Tags: auto tips, driving tips, sensors, auto safety, airbags