The Ins and Outs of Your Transmission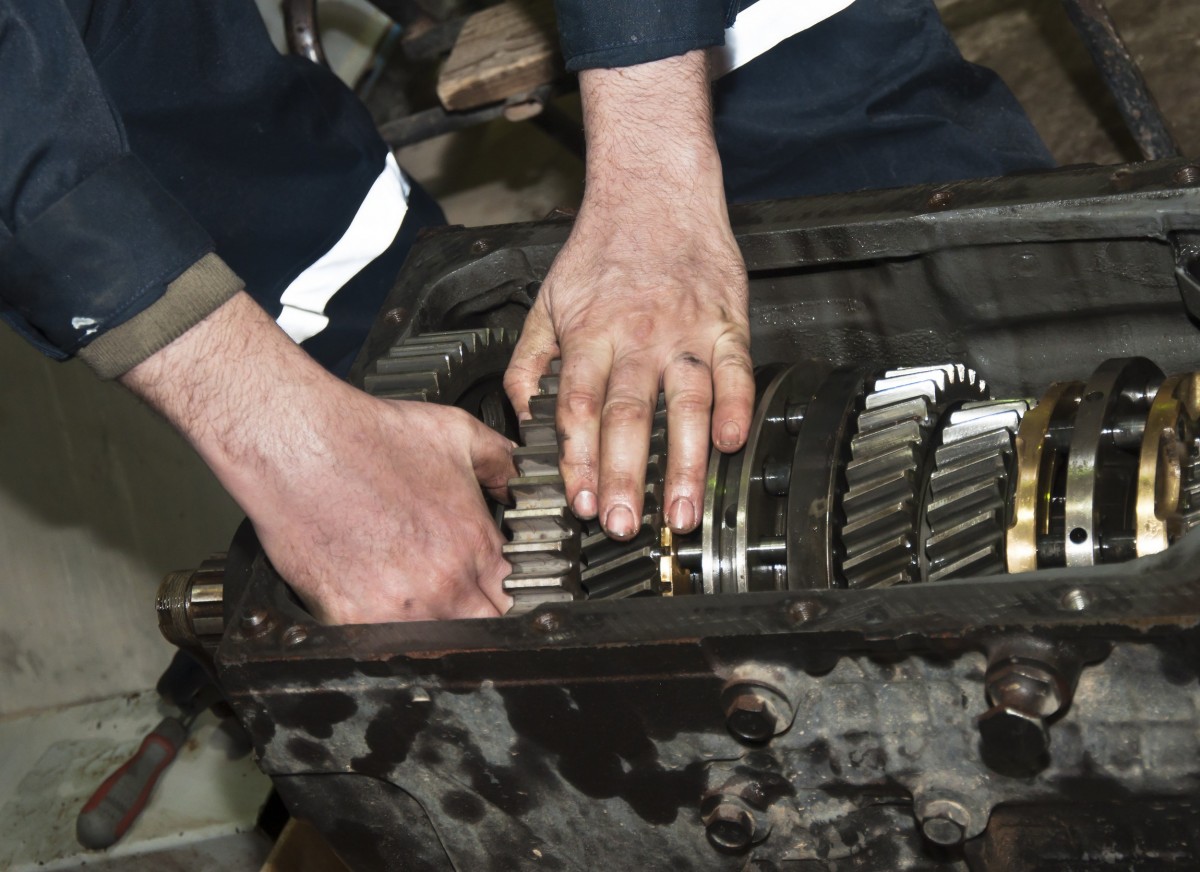 Automatic transmissions aren't easily understood outside of specialists like those at Mercie J Auto Care in Mesa serving: Mesa, Gilbert, & Apache Junction, AZ. While it would be impossible to teach you enough to make you a transmission expert in a series of articles, what we can do is give you the fundamental knowledge you need to have a good idea of what your transmission is doing, and how it works.
To most people, a transmission is simply witchcraft. However, while there are complex components at play, the basics are actually pretty simple. Anyone can learn enough about an automatic transmission to have a pretty good idea of how one works.
Essentially, all a transmission does is change the gear ratio that drives your car, so you have acceleration and power at your disposal when you need it, selected automatically by a series of inputs generated by hitting the gas, going up a hill, and so on. It's all heavily dependant on signals either electronic or analog, and everything relies on fluid pressure and when and where it's applied.
Everything in the transmission is essentially centered around applying fluid at the right moment, with the right force, to engage or disengage different rotating gears. There are parts that do work, and there are parts that provide the means to apply for that work efficiently.
Your transmission doesn't have to be an enigma. Though the following information may not have you ready to tear down and build your own transmission, it will give you a better idea of what's going on with your transmission, and how to know if something isn't right. At Mercie J Auto Care in Mesa serving: Mesa, Gilbert, & Apache Junction, AZ, we have you covered
_________________
Thank you for visiting Mercie J Auto Care in Mesa serving: Mesa, Gilbert, & Apache Junction, AZ where we love our customers and their kids! Expect Hot Wheels Racing, Great Customer Service & Excellent Mechanics who know how to fix anything that comes through these bay doors! Our goal is to have everyone of EVERY age to leave happy!
Schedule your appointment today (480) 830-9445 or REQUEST APPOINTMENT HERE.
Tags: Automotive Repair, Truck Repair, Car Repair, Transmission, Repair Services, Car Care Tips