Protect Your Auto Investment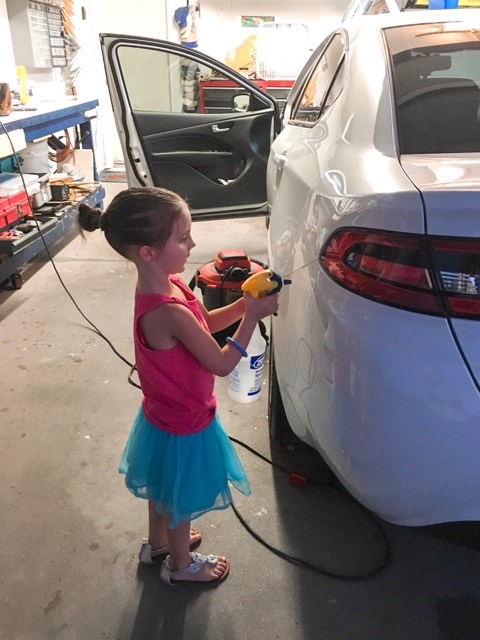 At Mercie J Auto Care in Mesa, AZ, we understand that a car, truck, or SUV is more than just a vehicle. It's a means of getting your kids to school, getting you to work, picking up groceries, and everything else you need to do. You use your car more than any other thing you own, and it's also most likely your biggest material investment.
Investments only pay off if you take care of them, and a vehicle is a perfect example of this. There are cars on the road today that were taken care of, maintenanced correctly, and repaired when the need arose - and have been running and driving reliably for decades. Meanwhile, junkyards have no shortage of vehicles that are low mileage, and only a few years old. There are vehicles that have had the engines replaced before the warranty even ran out, and more still in shops waiting on major repair work.
While some part of this situation is luck of the draw - some cars just tend to last longer than others - a much larger aspect of this scenario comes down to simple maintenance. The way a vehicle is treated by and large determines how long it will last, more so than make, model, age, mileage, or anything else. When you encounter a pristine, 20 year old Oldsmobile with 300k miles on it in a parking lot, it didn't make it that far on luck alone. Somebody took care of it, and made sure their investment lasted.
Especially these days, automobiles are expensive and complex. They are also in many ways far superior to the cars of decades past; but only if they are maintenanced correctly. In 1976, you could run a Slant Six Chrysler engine on whatever oil you had laying around, change it when you felt like it, and expect it to run a pretty long time. It would never go fast, get good gas mileage, run particularly efficiently, or do anything else all that well, but it would rarely if ever break down. Nowadays, your engine is about as close to the perfection of the gas combustion engine we'll likely ever see - it makes triple the horsepower, and gets triple the gas mileage of an engine from the 1970s. Variable valve timing, turbocharging, reduced friction of moving components, fuel injection - the list goes on. But what all of these things have in common is their reliance on good vehicle maintenance. Skipping an oil change in 1976 wasn't a good idea, but you'd probably get away with it. Today, a minute amount of sludge or buildup is all it takes to block the wrong oil passageway, decrease the ability of the engine to cool or lubricate slightly, or break down enough to cause major damage to your engine. The problem isn't necessarily that cars aren't built like they used to be, it's that they often aren't being adequately cared for.
Oil changes are one example out of a thousand, but the bottom line remains the same. If you want an investment that pays off for many years and many miles to come, take the extra time to maintenance your vehicle correctly. Go by the book, and listen to the advice of automotive professionals you trust. If you do, your car will be that time capsule in the parking lot that somehow lasted.
No matter your maintenance and repair needs, our expert technicians have you covered. For the best auto service shop in Mesa, AZ, call or stop by Mercie J Auto Care today.
_________________
Thank you for visiting Mercie J Auto Care in Mesa serving: Mesa, Gilbert, & Apache Junction, AZ where we love our customers and their kids! Expect Hot Wheels Racing, Great Customer Service & Excellent Mechanics who know how to fix anything that comes through these bay doors! Our goal is to have everyone of EVERY age to leave happy!
Schedule your appointment today (480) 830-9445 or REQUEST APPOINTMENT HERE.
Tags: auto tips, oil changes, investments, auto investment