Is your flywheel on the way out?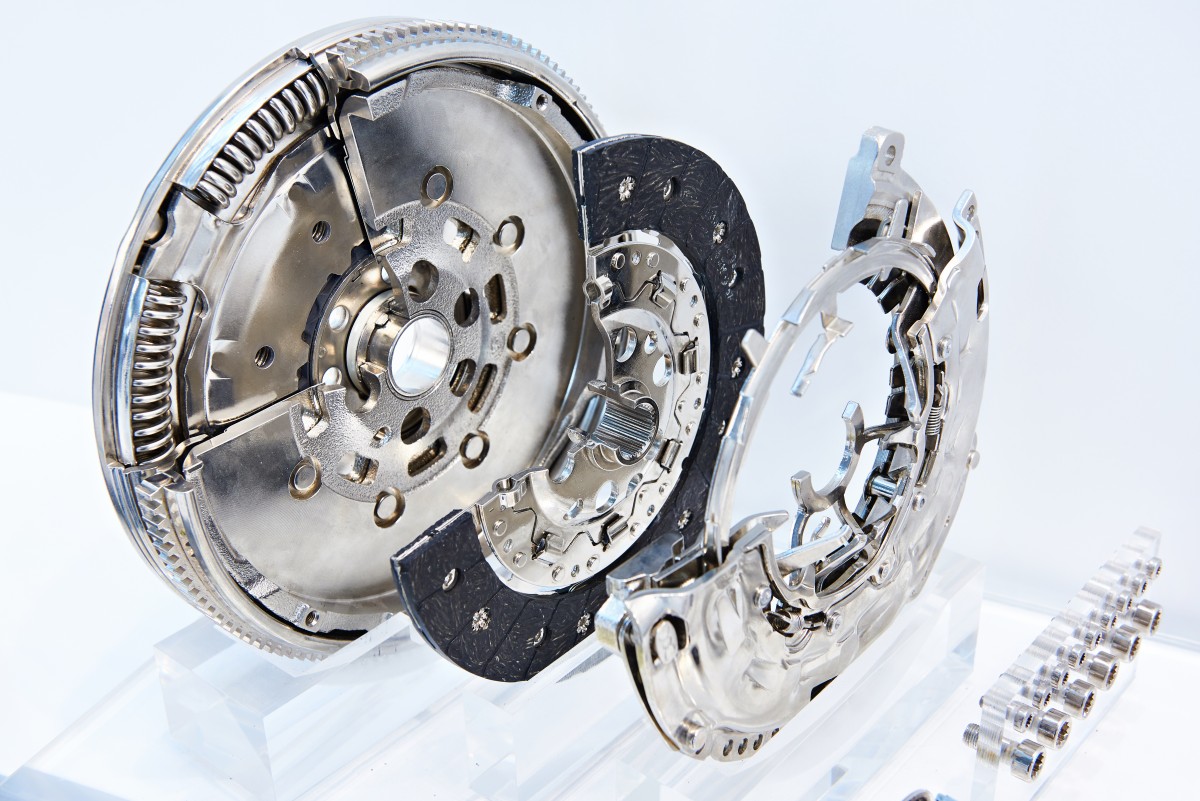 What is your flywheel, and when do you need to replace it? Mercie J Auto Care in Mesa, AZ has the answers you're looking for.
The flywheel is an integral component on any standard shift vehicle. No matter what type of car, truck, or SUV you drive, if it's a stick shift, it has a flywheel. The flywheel actually serves three different purposes. First, it's the point where the engine connects to the transmission, via the clutch. The clutch engages with the flywheel, transferring power from the engine to the transmission and the wheels. Secondly, the flywheel is turned by the starter whenever you hit the ignition, allowing the starter motor to turn the engine over and start the car. Finally, the flywheel is an aspect of engine balance.
The flywheel is a reliable and durable component, but it is exposed to a great deal of heat, pressure, and abuse. Occasionally, a flywheel must be replaced; but how do you know when it's time? If the surface of the flywheel is warped, cracked, or worn out, you may feel the clutch pulsate, shake, or slip when the pedal is depressed. If the teeth on the outside of the flywheel are worn or broken, you may experience difficulty starting the vehicle...grinding sounds, a knocking noise, or failure of the engine to turn over while the starter is engaged are all signs of flywheel trouble. A flywheel can also crack or warp severely, throwing off the balance of the engine, causing the engine vibration or knocking sounds while the engine is running.
If your car is exhibiting any of the issues mentioned above, and for all your other repair and maintenance needs, trust the expert mechanics at Mercie J Auto Care. For the best auto service shop in Mesa, AZ, call or stop by any time.
_________________
Thank you for visiting Mercie J Auto Care in Mesa serving: Mesa, Gilbert, & Apache Junction, AZ where we love our customers and their kids! Expect Hot Wheels Racing, Great Customer Service & Excellent Mechanics who know how to fix anything that comes through these bay doors! Our goal is to have everyone of EVERY age to leave happy!
Schedule your appointment today (480) 830-9445 or REQUEST APPOINTMENT HERE.
Tags: tires, auto tips, wheels, transmission, convertor clutch, flywheel