Is it time for new wiper blades?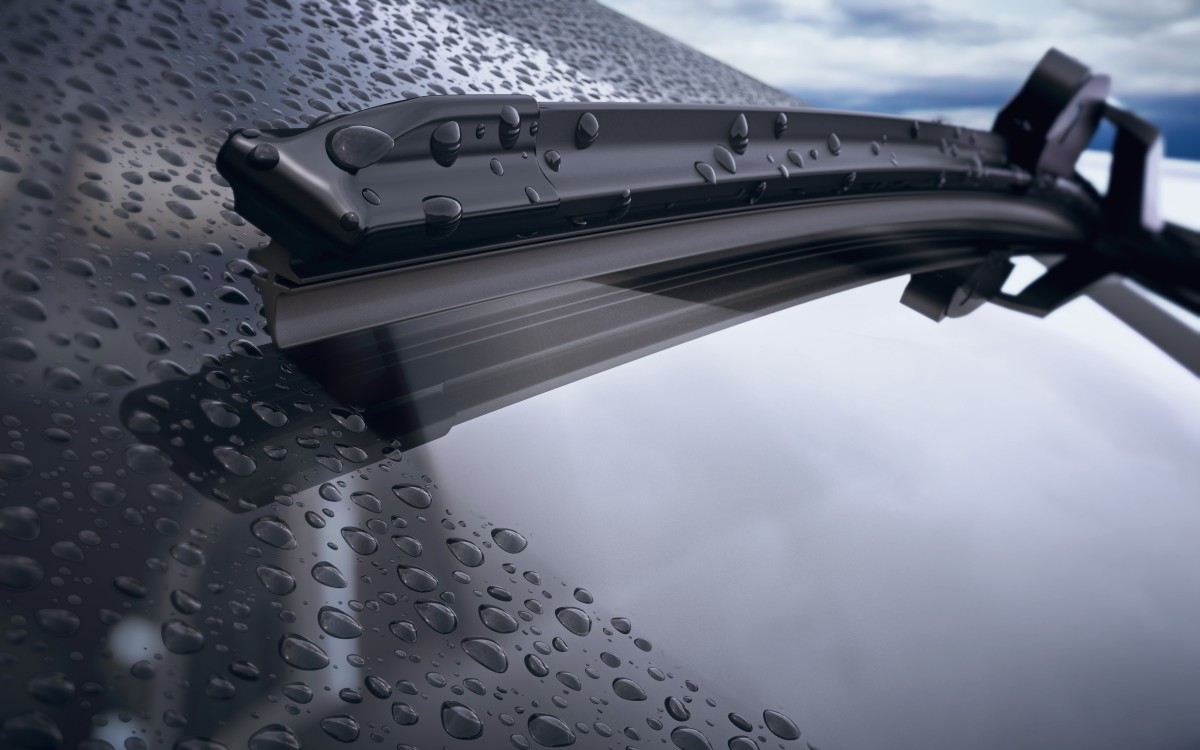 Windshield wipers are one of those things you never think about until you need them, and by then it's too late. There's a good chance you haven't changed yours since summer, so it might be a good idea to inspect them before rainy weather catches you off guard. Mercie J Auto Care in Mesa, AZ has compiled a few windshield wiper tips here for you.
If you've been caught in the rain recently, you probably already know if your wipers are bad or not. Windshield wipers in good condition shouldn't skip or drag, made any loud squeaking or friction noises, or leave any water in their path when they run over your windshield. They should operate smoothly, quietly, and effectively. Besides being unsafe and annoying, dragging blades can be hard on your wiper motor and cause it to fail prematurely. Needless to say, if any of these conditions are present when you use your wipers, it's time for new ones. Driving in the rain is difficult enough, and good wipers can ease that pain dramatically.
A visual inspection can also be helpful, if you haven't used your wipers in a while and aren't sure what condition they're in. Check the rubber for dry rot and damage. Bad wiper blades often start to fall apart, or the rubber will feel hard and non-malleable from sitting in the sun. Good wiper blades will be intact, soft, and malleable.
You may be surprised that your wiper blades are already bad, if you feel like you've replaced them recently. The fact of the matter is, all wiper blades are not created equally; this is one of those things where it's better to spend a few dollars more, on a blade that will perform better and last much longer. There isn't much you can do about sun damage but be sure to lift them off the windshield if there's a chance of ice while the car sits...most cars have wipers that will stay in place if pivoted away from the windshield, until you push them back down. Keep them clean and free of debris as well. Most importantly though, get good quality blades. It really will make all the difference.
If you need your windshield wipers checked or replaced, have other windshield wiper related issues, or any car questions and problems in general, don't hesitate to come see us at Mercie J Auto Care. We're here to help!
_________________
Thank you for visiting Mercie J Auto Care in Mesa serving: Mesa, Gilbert, & Apache Junction, AZ where we love our customers and their kids! Expect Hot Wheels Racing, Great Customer Service & Excellent Mechanics who know how to fix anything that comes through these bay doors! Our goal is to have everyone of EVERY age to leave happy!
Schedule your appointment today (480) 830-9445 or REQUEST APPOINTMENT HERE.
Tags: auto repair, auto service, wiper blades, windshield wipers, wiper maintenance