Cabin Filters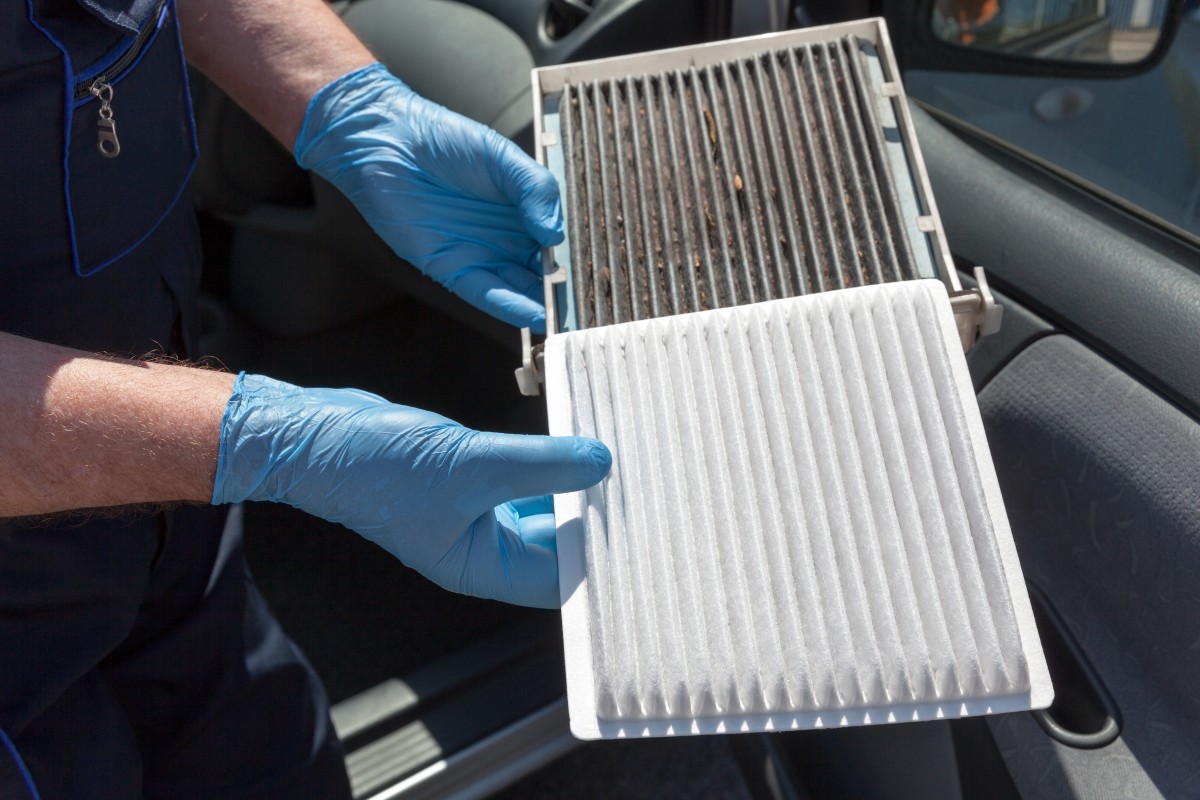 If your car has climate control, it also has a cabin filter. Here's what you need to know, from Mercie J Auto Care in Mesa, AZ.
Cabin filters are simply air filters for the interior of your car, truck, or SUV. All air entering circulation through the climate control system first passes through this filter, to prevent your AC or heat systems from accumulating debris or blowing them out of your vents. The result is cleaner, quieter, and longer lasting climate control systems, which keep the inside of your car as comfortable as possible.
However, cabin filters are often forgotten or neglected - they eventually become blocked or clogged with dirt and debris, and the results are noticeable. Your heat, or particularly your AC, won't blow as hard or as hot/cold as it once did. Where this becomes particularly damaging, is when someone assumes their AC has simply gone out and continues driving with a clogged filter they are unaware of. Eventually, an issue that could've been resolved with an inexpensive item in a short amount of time, becomes much more expensive and time consuming as other damages occur.
If your climate control isn't as efficient as it once was, don't hesitate to have us take a look. There's a very good chance our technicians can have you comfortably back on the road in extremely short order.
No matter your repair or maintenance needs, we've got you covered. For the best auto service shop in Mesa, AZ, call or stop by Mercie J Auto Care today.
_________________
Thank you for visiting Mercie J Auto Care in Mesa serving: Mesa, Gilbert, & Apache Junction, AZ where we love our customers and their kids! Expect Hot Wheels Racing, Great Customer Service & Excellent Mechanics who know how to fix anything that comes through these bay doors! Our goal is to have everyone of EVERY age to leave happy!
Schedule your appointment today (480) 830-9445 or REQUEST APPOINTMENT HERE.
Tags: a/c, maintenance, filters, auto filters, climate control system, cabin filters