Take a break and let's look at your brakes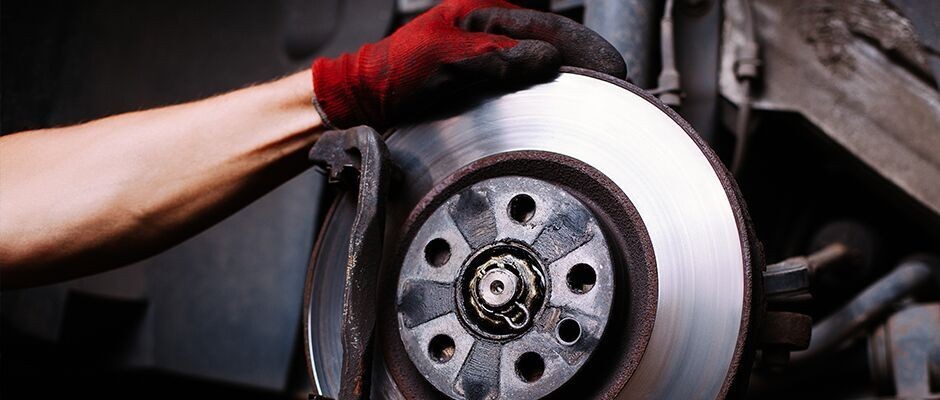 Obviously, your brakes are pretty important. At Mercie J Auto Care in Mercie J Auto Care, we are here to make sure your car, truck, or SUV stops like it should.
Your brake system is made of many components that all have to work correctly for your brakes to operate seamlessly. If one thing needs to be repaired, the whole system is compromised. Brake pads, rotors, hoses, calipers, and metal lines all play a part in stopping your car. Our team is equipped to make sure all of those parts are in working order, so you can be safe on the road ahead.
It makes sense that brakes need to be serviced more often than other systems on your vehicle. If you think about it, it's pretty incredible those 4 inch brake pads can stop the momentum of a ton of moving metal thousands of times with no issue. Given the amount of stress your brakes are under, when one component fails, it'll lead to other failures if the issue isn't addressed. Bad pads lead to bad rotors, bad hoses lead to worn pads, etc...it's much more cost effective to get any issues fixed as soon as they arise, and our shop is ready to take on any repair or service you need! Working brakes are extremely important to your safety when driving, and we are dedicated to making sure your vehicle is as safe as possible.
No matter your repair or maintenance needs, we've got you covered. Our goal is to make our customers happy, so that's why we provide professional and thorough service. Don't let your brakes cause you any harm; stop by our shop to get the job done right and efficiently. For the best auto service shop in Mesa serving: Mesa, Gilbert, & Apache Junction, AZ, call or stop by Mercie J Auto Care today.
_________________
Thank you for visiting Mercie J Auto Care in Mesa serving: Mesa, Gilbert, & Apache Junction, AZ where we love our customers and their kids! Expect Hot Wheels Racing, Great Customer Service & Excellent Mechanics who know how to fix anything that comes through these bay doors! Our goal is to have everyone of EVERY age to leave happy!
Schedule your appointment today (480) 830-9445 or REQUEST APPOINTMENT HERE.
Tags: Automotive Repair, Brakes