No A/C? I wonder why?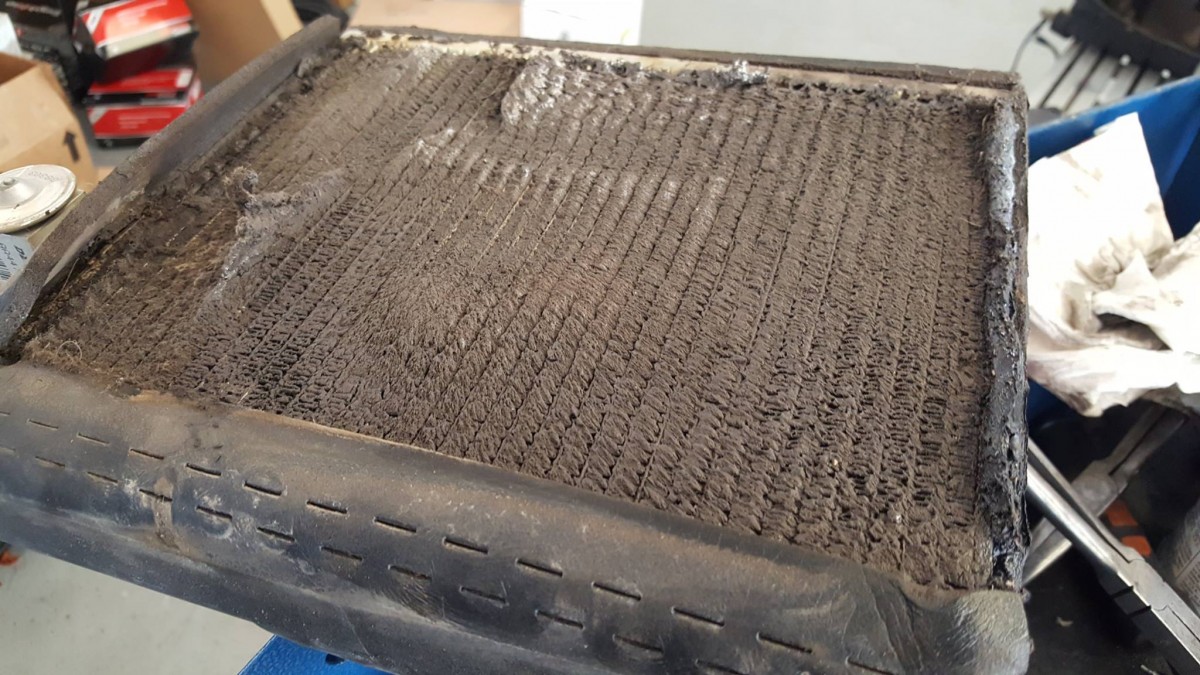 No Cold Air? This looks like a really clogged up home A/C filter right? It's an evaporator that on a vehicle is meant to allow air to flow through it and cool down your vehicle's A/C unit allowing it to work properly. This, however, is a seriously plugged up evaporator with very little air flow coming through! The A/C Evaporator did not get this way overnight, providing warning signals along the way such as the car wasn't cooling enough.
When your car or truck A/C does not work at optimum efficiency, it is never a good thing to wait to get it fixed at the last minute when it is really hot outside and you really need it. The driver is the key, you know more about your vehicle than anyone use and when you come in for a service visit to get your car or truck in for maintenance, or a tune-up let us know what is different and what you think it is. The Check Engine Light isn't the only warning light in the car, the driver is the best diagnostic tool there is!
Here at Mercie J Auto Care in Mesa, Gilbert, & Apache Junction we take our service seriously and check your vehicle thoroughly on each visit to ensure you know everything about your car or truck. In this case, they didn't deem it important until it was late in the game.
Solution: New evaporator, serious A/C repair, and moving forward we suggested a standard A/C service maintenance schedule to ensure they don't have the same problem again. We want our Mesa, Gilbert, & Apache Junction drivers to avoid high repair costs!
_________________
Thank you for visiting Mercie J Auto Care in Mesa serving: Mesa, Gilbert, & Apache Junction, AZ where we love our customers and their kids! Expect Hot Wheels Racing, Great Customer Service & Excellent Mechanics who know how to fix anything that comes through these bay doors! Our goal is to have everyone of EVERY age to leave happy!
Schedule your appointment today (480) 830-9445 or REQUEST APPOINTMENT HERE.
Tags: a/c, refrigerant, auto a/c, a/c compressor, auto repair, Mesa, Air conditioning repair, mesa 85205