ASE Master Certified Technicians - What Does It Mean For You?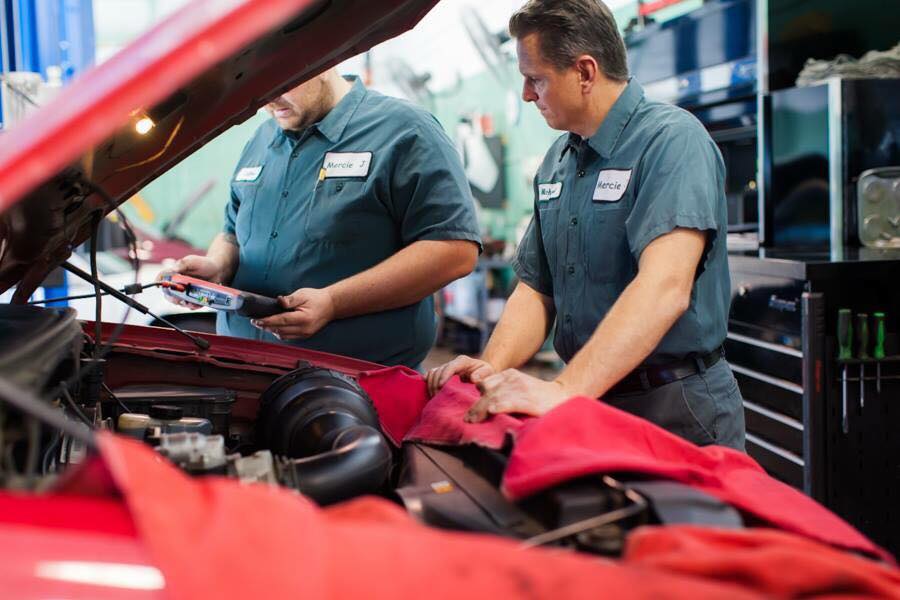 At Mercie J Auto Care in Mesa, Gilbert, & Apache Junction, AZ, we employ ASE certified technicians. But, what does that mean for you? We're here to explain.
ASE certified techs are the best in the game. While there are plenty of people out there that can turn a wrench, ASE techs are true professionals. Within the automotive realm, an ASE tech is a master of the craft, and it shows in the quality of their work. Your car, truck, or SUV is a giant investment, and one that needs to be taken care of. While it's possible to get by with rough knowledge and equipment, our technicians follow strict standards and guidelines that ensure the job is correct and long lasting. You'll spend less time in the shop, less money on do-over repairs or issues caused by cut-corner jobs, and keep your car running and driving to the best of its ability. In a field where the devil is in the details, only true professionals like these are capable of delivering results that last.
No matter your maintenance or repair needs, we've got you covered. For the best auto service shop in Mesa, Gilbert, & Apache Junction, AZ, call or stop by Mercie J Auto Care today.
_________________
Thank you for visiting Mercie J Auto Care in Mesa serving: Mesa, Gilbert, & Apache Junction, AZ where we love our customers and their kids! Expect Hot Wheels Racing, Great Customer Service & Excellent Mechanics who know how to fix anything that comes through these bay doors! Our goal is to have everyone of EVERY age to leave happy!
Schedule your appointment today (480) 830-9445 or REQUEST APPOINTMENT HERE.
Tags: mechanic, auto repair near me, ase certified, master technicians