How do you know if your car is worth fixing?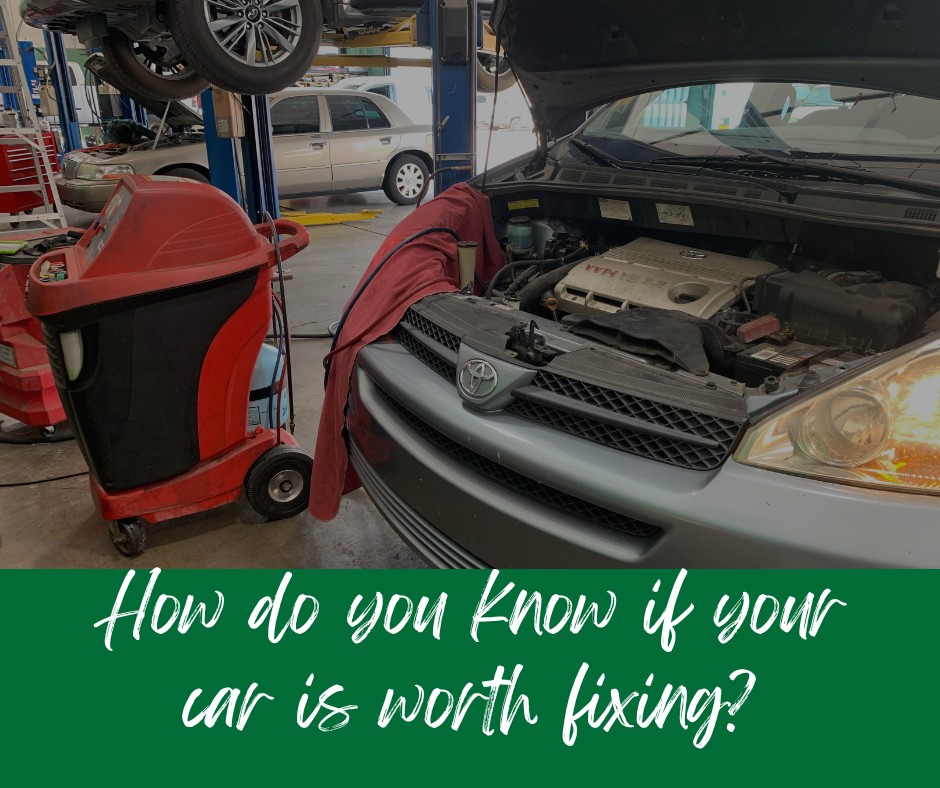 "How do I know if my car is worth fixing?" Welcome to Mercie J auto care where compassion and craftsmanship come together. I'm Rick Smith, master certified technician. Now my view of the automobile is that it's a tool and so for most situations, do not consider fixing your car as an investment to get a return on your investment. If you're gonna sell your car or something, I don't think it's worth fixing because I don't think you'll get as much more for the car as what you spent to fix it is. What I suggest, first of all, if the car is something special like I have a 1955 GMC pick up, that's a classic, so the value of that's gonna be completely different. If it's something that is sentimental to you then that's something completely different. You'll have to decide whether you want to really fix it or not but beyond that what I recommend is that you look at the repair as rental. So let's say the car is serving you well, you like it, you're going to keep it for a long period of time. Get a good through inspection of the car, bumper-to-bumper see what it would cost to fix everything. Then think if I can make this car last another three years divide that out and if it's only a couple hundred dollars a month, it's probably worth a repair if you're going to continue to drive the car. Otherwise car payments now are running in the $600 range It will be quite an expense overtime so look at what it's gonna cost to make the car do what you want to do for a length of time, then decide how much it is per month. That should help you decide whether it's worth fixing or not. Truthfully, the market value of the car is not a determining factor in whether or not you should fix it. I hope this has been informational to you until next time. Safe travels and blessings to you.
_________________
Thank you for visiting Mercie J Auto Care in Mesa serving: Mesa, Gilbert, & Apache Junction, AZ where we love our customers and their kids! Expect Hot Wheels Racing, Great Customer Service & Excellent Mechanics who know how to fix anything that comes through these bay doors! Our goal is to have everyone of EVERY age to leave happy!
Schedule your appointment today (480) 830-9445 or REQUEST APPOINTMENT HERE.