Flat Tire? Here's What To Do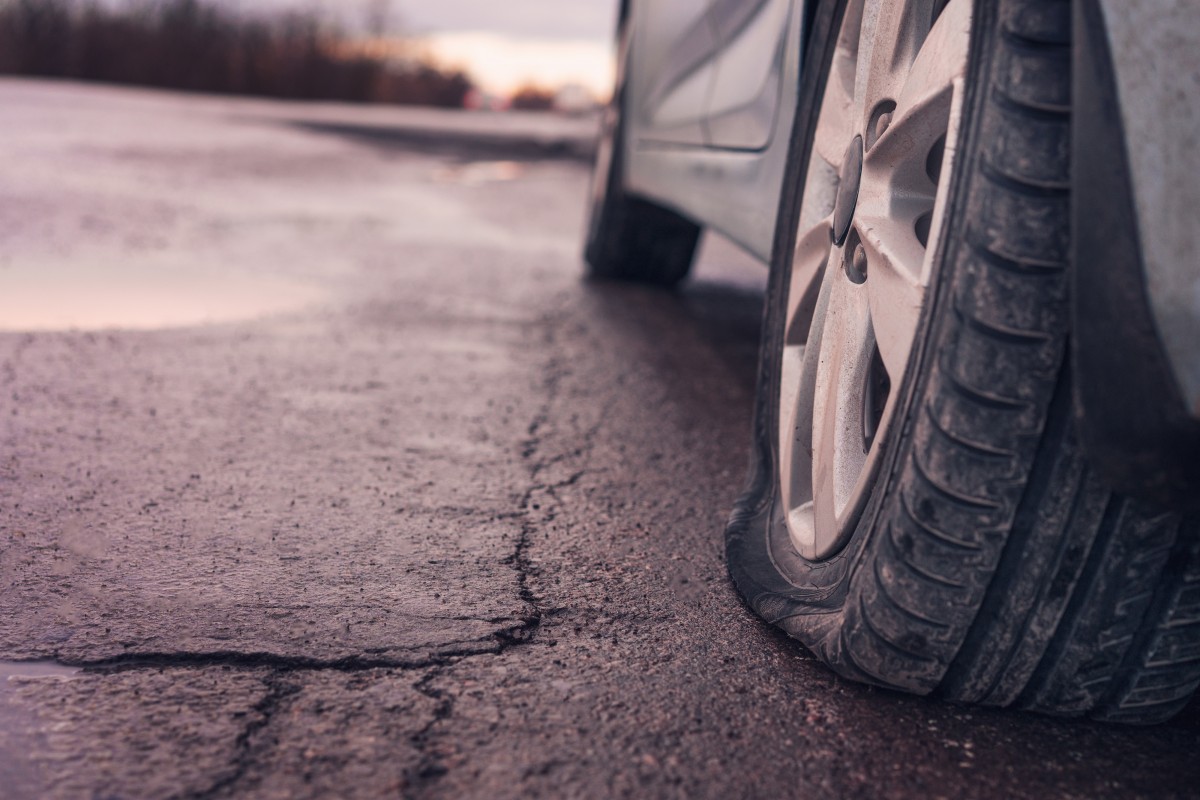 At some point, you're gonna get a flat tire. It's just a hazard of driving. At Mercie J Auto Care in Mesa serving: Mesa, Gilbert, & Apache Junction, AZ, we like to do what we can to keep you and your car ready for anything. Here's what you should do.
If you're driving and you get a flat, the first thing to do is get safely out of the way. Don't try and make it home, just get out of traffic and out of the way - you'll lose most control of your steering, which is dangerous; not to mention the damage you'll risk doing to your car.
Without a good tire connecting you to the road, your suspension and steering components will be under a lot of stress. It's possible to break something or knock something out of whack far enough that major repairs will be needed. Furthermore, you'll damage the rim, which is going to be expensive to replace and make changing the tire a lot more difficult.
If you opt to change the tire yourself rather than call a tow truck, just remember to use extreme caution. The jack that comes with your car is an emergency tool - never get put any part of your body under the car while it's supported by the jack. Break the lugnuts free before you do anything else. Next, jack the car up, making sure it stays steady and well balanced the entire time. Next finish taking the lugnuts off, pull the wheel off, and put your spare tire on. Tighten the lugnuts as much as you can, let the jack down, and finish tightening them before setting off again. Be sure to have your tire replaced and get the original wheel re-installed as soon as possible - the spare is typically only suitable for emergencies as well.
No matter your repair or maintenance needs, our technicians have you covered. For the best car, truck, and SUV service shop in Mesa serving: Mesa, Gilbert, & Apache Junction, AZ, call or stop by Mercie J Auto Care today.
_________________
Thank you for visiting Mercie J Auto Care in Mesa serving: Mesa, Gilbert, & Apache Junction, AZ where we love our customers and their kids! Expect Hot Wheels Racing, Great Customer Service & Excellent Mechanics who know how to fix anything that comes through these bay doors! Our goal is to have everyone of EVERY age to leave happy!
Schedule your appointment today (480) 830-9445 or REQUEST APPOINTMENT HERE.