Alignment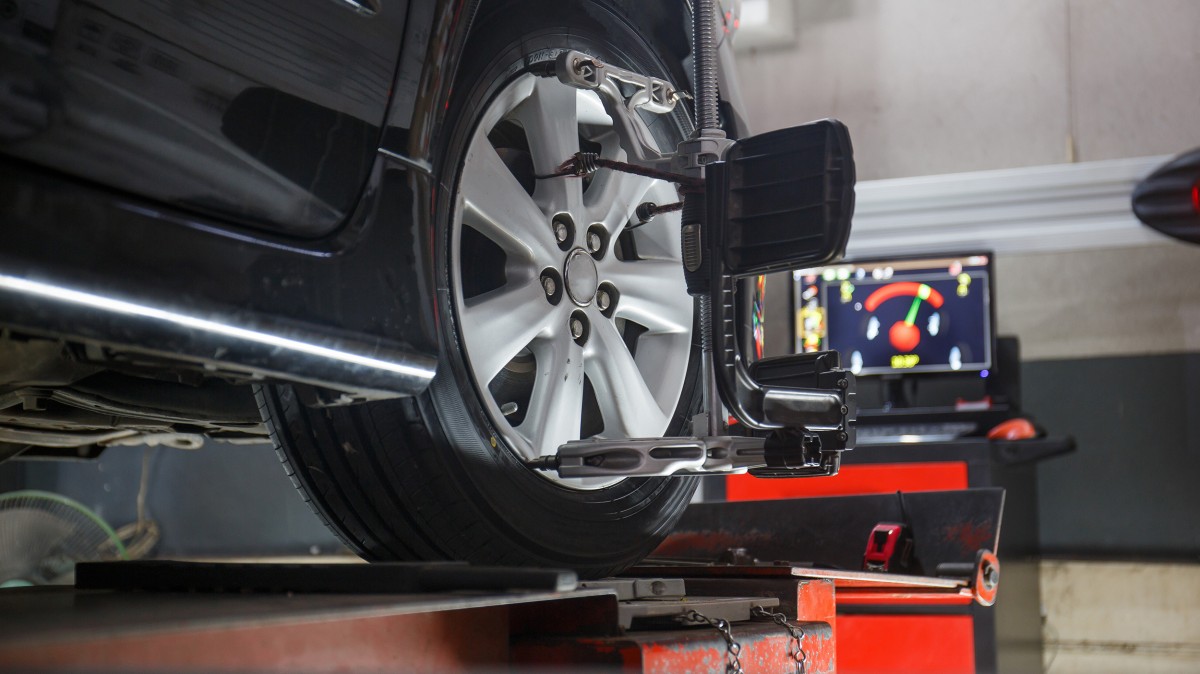 Your vehicle's alignment is an essential aspect of its reliability and ride quality. From Mercie J Auto Care in Mesa, here's what you should know about your alignment, from symptoms to keep an eye on to how it affects your vehicle.
In theory, alignment is simple; it's just the orientation of your wheels, and how they contact the road. For a variety of reasons, such as part wear, road conditions, and components shifting and settling over time, it is necessary to have your front end re-aligned occasionally, to ensure that the wheels are properly connecting to the road.
There are two main symptoms of bad wheel alignment; shaking or vibration, and pulling/drifting as you drive down the road. When your alignment is off, the front wheels are fighting each other, other components, and the momentum of your car, truck, or SUV. If you can feel pulsating, shaking, wobbling, or vibration, or have noticed difficulty keeping control of the vehicle in straight lines or through corners, an alignment issue may be to blame.
Drivability isn't the only concern with a poorly aligned front end. Tires wear out much faster, typically on the inside of the tread, costing money in premature tire failure and causing potentially dangerous situations. Wheel bearings, suspension components, and steering parts are also subjected to excess heat and stress, wearing them out more quickly and causing other issues. Fuel efficiency and handling ability are also negatively affected.
While wheel alignment is a simple concept, it's an extremely important one that requires precision equipment and expertise to get just right. A quality alignment is necessary to ensure your steering and suspension components are working as efficiently as possible, and to achieve the best possible ride in your vehicle. With the right tools and know-how, an alignment is a quick and inexpensive solution to issues related to ride quality and parts wear, providing you with peace of mind and keeping your vehicle reliably on the road.
For quality alignments and solutions to your other maintenance and repair needs, our technicians have you covered. For the best auto service shop in Mesa, call or stop by Mercie J Auto Care today.
_________________
Thank you for visiting Mercie J Auto Care in Mesa serving: Mesa, Gilbert, & Apache Junction, AZ where we love our customers and their kids! Expect Hot Wheels Racing, Great Customer Service & Excellent Mechanics who know how to fix anything that comes through these bay doors! Our goal is to have everyone of EVERY age to leave happy!
Schedule your appointment today (480) 830-9445 or REQUEST APPOINTMENT HERE.
Tags: tires, wheels, wheel alignment, alignment, suspension, wheel bearings