You love your 4WD, but do you know how to take care of it?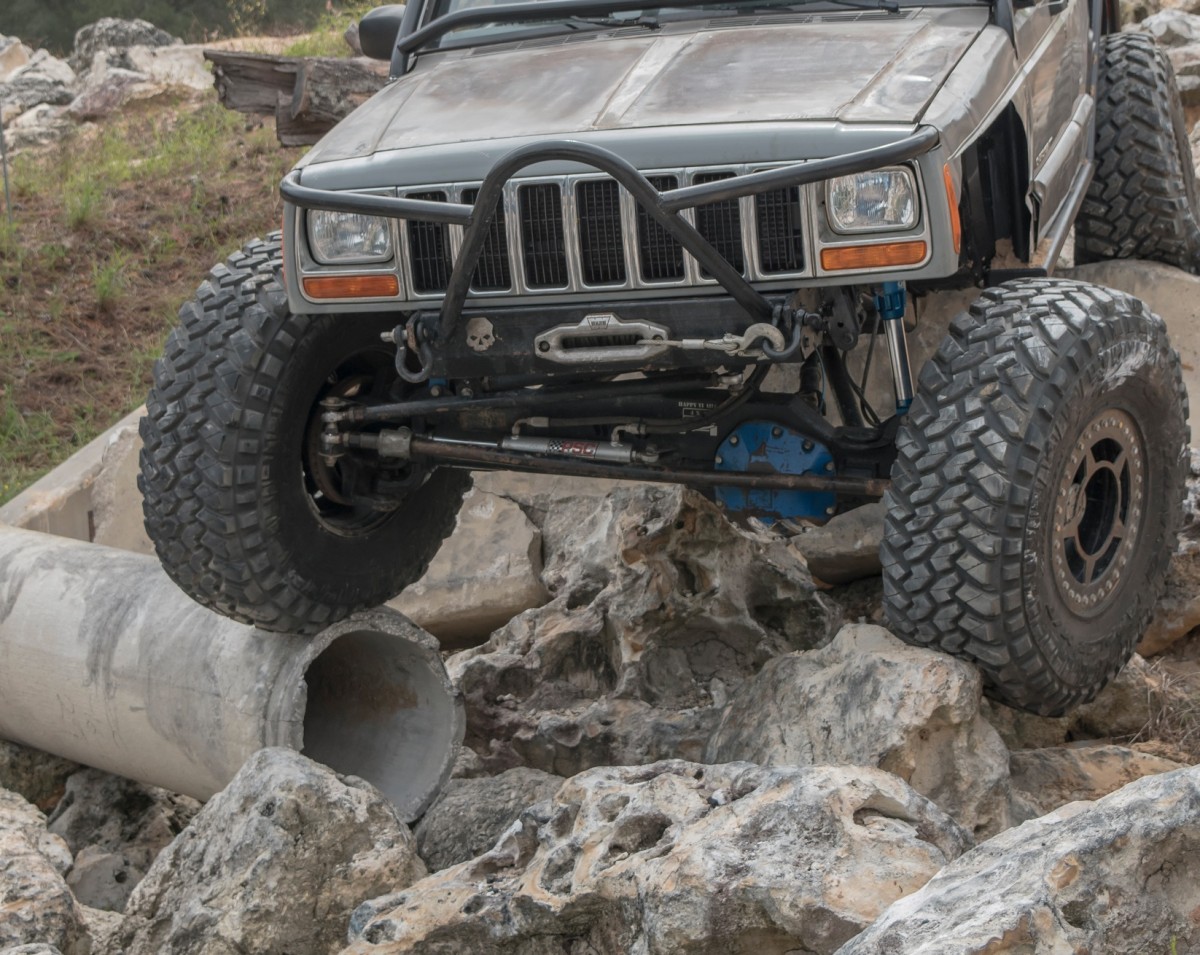 4-wheel and all-wheel drive trucks, jeeps and SUV's are becoming very popular, and they have some practical advantages but they do require different maintenance. Your vehicle has to be ready to take on the challenges of your driving style or terrain in the area and we want to ensure that you keep those service bills down and avoid any costly repairs by being pro-active. Here is everything you need to know about your 4-wheel drive jeep or truck as well as some of the things our technicians at Mercie J Auto Care in Mesa serving: Mesa, Gilbert, & Apache Junction, AZ check every time you visit our shop to ensure we take care of any issue you might have.
4-Wheel Drive Benefits. 4-wheel drive is ideal for driving in situations when there is low to very little traction. For example, if you frequently drive in loose dirt or take your vehicle off-road, you will greatly benefit from 4-wheel drive. 4-wheel drive vehicles are convenient and can provide more traction on slippery roads or while off-roading. Some of our newer trucks and Jeeps automatically slip into 4-wheel drive, so you do not have to do anything to turn it on. The automatic system normally turns on when one or more of the wheels start slipping. Other vehicles have the option of turning 4-wheel drive on and off. The benefit of turning it on and off is to improve the fuel economy.
4WD vs. All-Wheel. Not all 4-wheel drive vehicles are considered all-wheel drive. There is a difference between the two. All-wheel drive applies to drive train systems that include a differential between the front and rear drive shafts. All-wheel drive vehicles comes with anti-slip technology and work well on all surfaces. 4-wheel drive vehicles have a transfer case.
4-Wheel Drive Issues and Maintenance. Heavy loads are more likely to cause issues in the suspension of a 4-wheel drive vehicle leading to chassis damage. 4-wheel drives need more maintenance because of the extra parts and the chassis can take a beating over time due to neglect or hard driving. If you are buying a used 4-wheel drive, let our technicians check it for cracks where the chassis outriggers join the main frame or rust, which indicates rough use.
Your 4-wheel drive Jeep, truck, or SUV, has a whole extra system of components you need to keep in shape to ensure your vehicle continues at top performance. 4WD and AWD systems are like any other system on your vehicle; you have to keep it regularly maintained in order to keep it working right. These systems are typically pretty durable, but components like the transfer case and differentials are full or bearings, seals, and moving parts that need to be regularly maintained, just like your engine or transmission.
Keep an eye out for leaks, and pay attention to any irregular sounds or malfunctions. If a part is starting to fail or a component runs out of fluid, catastrophic damage will occur at some point. You're much better off bringing it to the attention of our specialists here at Mercie J Auto Care in Mesa serving: Mesa, Gilbert, & Apache Junction before extensive problems arise.
Fluids should also be drained and replaced regularly, to keep everything running smooth. Differentials and transfer cases have gear oil in them, and it should be changed on time just like your engine or transmission, to ensure it lasts for years to come. That way, you can rest assured your 4X4 system won't let you down when you need it most.
No matter your repair or maintenance needs, we've got you covered with the best technicians in the business and top diagnostic equipment to ensure we get the job done right and quickly. For the best transmission service shop in Mesa serving: Mesa, Gilbert, & Apache Junction, AZ, call or stop by Mercie J Auto Care today.
_________________
Thank you for visiting Mercie J Auto Care in Mesa serving: Mesa, Gilbert, & Apache Junction, AZ where we love our customers and their kids! Expect Hot Wheels Racing, Great Customer Service & Excellent Mechanics who know how to fix anything that comes through these bay doors! Our goal is to have everyone of EVERY age to leave happy!
Schedule your appointment today (480) 830-9445 or REQUEST APPOINTMENT HERE.