Do you hate going through Emissions Testing?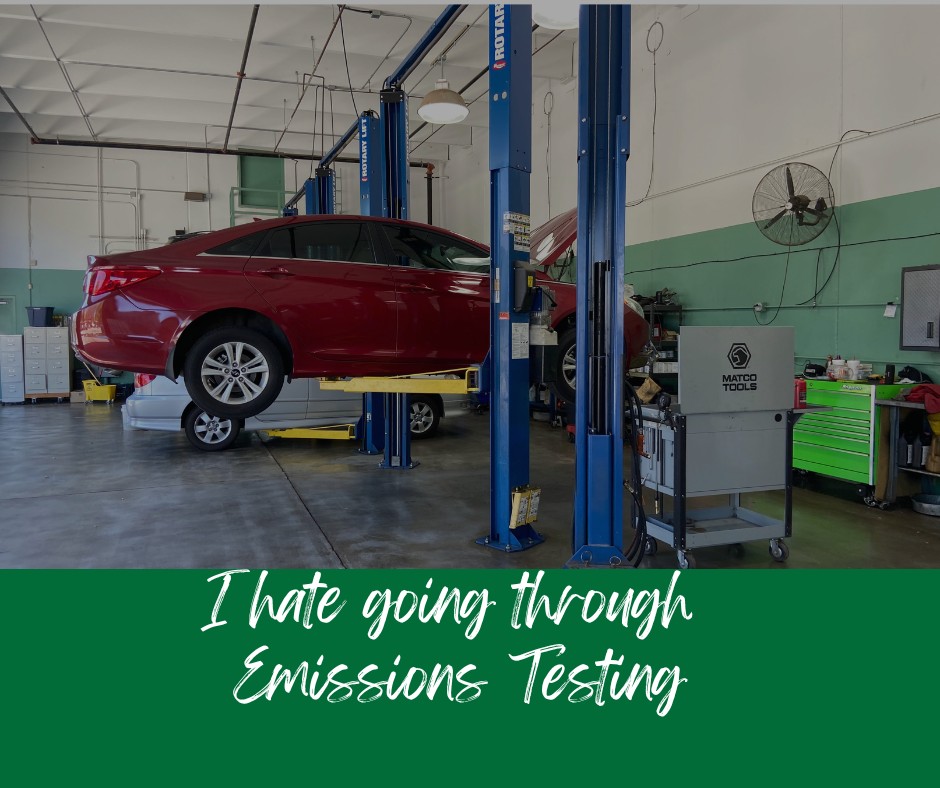 "I hate going through emissions!"
"I hate going through emissions!"
Welcome to Mercie J auto care where compassion and craftsmanship come together. I'm Rick Smith, master certified technician.
We hear this all the time Now we're in Maricopa County and when your car is due for emissions, you have to take it down to the station. Sometimes the lines can be extremely long, sometimes they're not. Either way it's loud and it's hot. So if you hate doing that, we get it! Did you know that Mercie J has an emissions concierge service? If you have anything to do for on your car even if it's a simple oil change, bring your car down here and drop it off. While it's here, we will do the service that you need done and then we will run it through emissions for you. If you have a check engine light or something that is preventing you from passing the test, we can repair it and once it's fixed we will run it through for emissions for you. That's a concierge service we do, we don't charge but we don't do it as a standalone service. We will do it while the car is here for something else such as a repair of oil change service. So if you're frustrated with that, let us take that off your plate till next time. Safe travels and blessings to you.
_________________
Thank you for visiting Mercie J Auto Care in Mesa serving: Mesa, Gilbert, & Apache Junction, AZ where we love our customers and their kids! Expect Hot Wheels Racing, Great Customer Service & Excellent Mechanics who know how to fix anything that comes through these bay doors! Our goal is to have everyone of EVERY age to leave happy!
Schedule your appointment today (480) 830-9445 or REQUEST APPOINTMENT HERE.