How do I know if my car needs synthetic oil?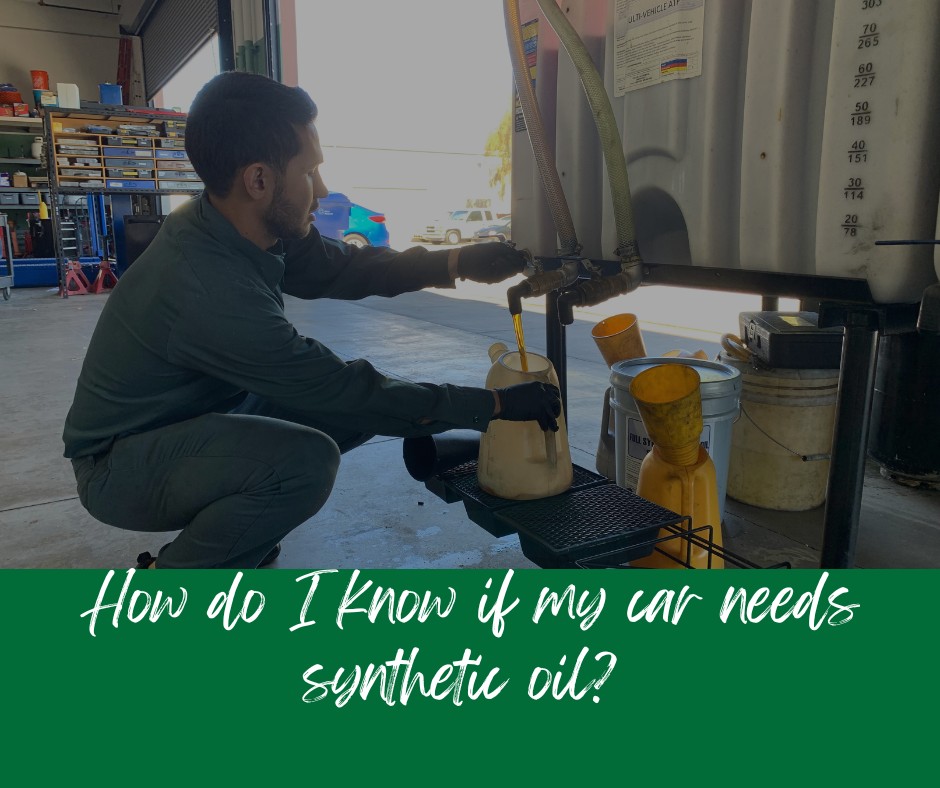 How do I know if my car needs synthetic oil?
How do I know if my car needs synthetic oil? Welcome to Mercie J auto care, where compassion and craftsmanship come together. I'm Rick Smith, master certified technician. Now the term 'needs' is a relative term. If you want to know what your car needs, especially for warranty purposed, then you need to look at your owners manual and you need to check with the manufacturer. So what I'm telling you today is my opinion. My opinion is that just about any car in the past couple of decades should use synthetic oil. We have a lot of very small components. One of the primary things we have is variable cam timing in most vehicles. There's some very small parts in here. They're oil operated, they have valves that operate them. Synthetic Oil is very helpful to extend the life of those things and that is why a lot of cars are requiring it. Synthetic oil tends to stand up to the heat better which in Maricopa county Arizona where we're at that's a big deal cause we we had 32 days of over 110°. So that's my opinion, find a place that has a good price on a synthetic oil change and at the end of the day I think it'll be worth it to you to change it often often and that will help extend the lifetime of the car and a lot of those engine parts. I hope this has been informational to you, until next time, safe travels and blessings to you.
_________________
Thank you for visiting Mercie J Auto Care in Mesa serving: Mesa, Gilbert, & Apache Junction, AZ where we love our customers and their kids! Expect Hot Wheels Racing, Great Customer Service & Excellent Mechanics who know how to fix anything that comes through these bay doors! Our goal is to have everyone of EVERY age to leave happy!
Schedule your appointment today (480) 830-9445 or REQUEST APPOINTMENT HERE.