How long do you have to drive a car to reset monitors?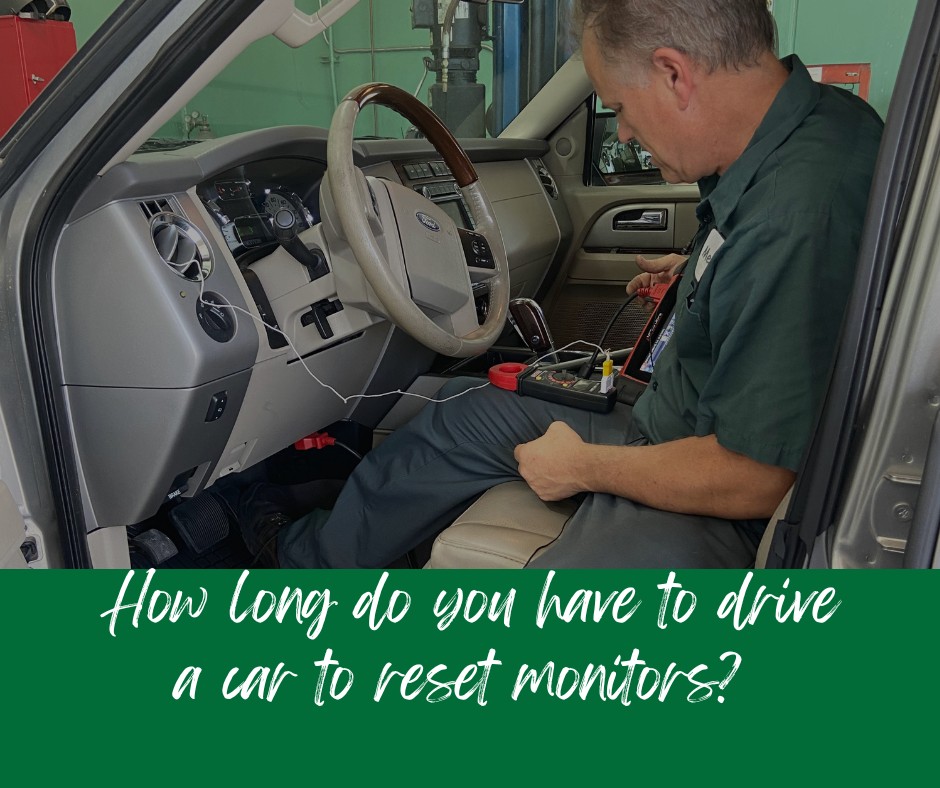 How long do you have to drive a Car to reset the monitors?
How long do you have to drive a Car to reset the monitors?
Welcome to Mercie J auto care, where compassion and craftsmanship come together. I'm Rick Smith, master certified technician.
The monitors I'm talking about are the monitors that get your vehicle ready for emissions. After we fix an issue on the vehicle, we have to get these monitors to reset before your car will pass emissions. Here's the answer: some cars I can get the monitors to be complete in in about 2 miles. The worst case we had recently was a Volkswagen diesel. It took approximately 400 miles to get it to run so that the monitors would reset.
So there's no straight forward simple answer to this question.
We did shoot a video (   • How do you complete a drive cycle for...  ) to give you some tips on how to drive it to get the monitors to reset, but there is no standard 'this is how long it takes'. It can depend on temperature and all sorts of things. Sorry for the very vague answer, but you might be lucky to get it done in 2 miles or you might be crying like a baby and have to go through a couple tanks of gas. Until next time, safe travels and blessings to you.
_________________
Thank you for visiting Mercie J Auto Care in Mesa serving: Mesa, Gilbert, & Apache Junction, AZ where we love our customers and their kids! Expect Hot Wheels Racing, Great Customer Service & Excellent Mechanics who know how to fix anything that comes through these bay doors! Our goal is to have everyone of EVERY age to leave happy!
Schedule your appointment today (480) 830-9445 or REQUEST APPOINTMENT HERE.