Why does my car have black smoke?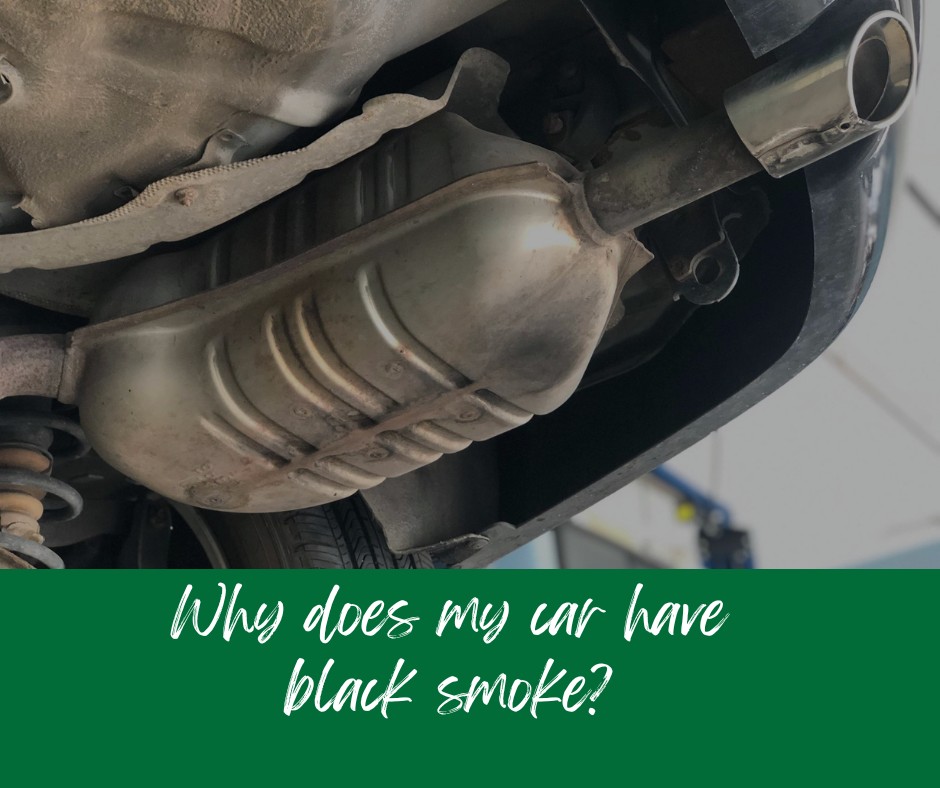 What causes black smoke out of the tailpipe?
What causes black smoke out of the tailpipe? Welcome to Mercie J auto care, where compassion and craftsmanship come together. I'm Rick Smith, Master certified technician. First of all, I want to say we're just talking about gasoline engines today. We're not talking about diesels. So basically there's not a lot that can cause black smoke. Black smoke is pretty much gonna be caused by too much fuel. Not way too much fuel because way too much fuel believe it or not can cause white smoke which I did mention in a previous video. A little too much fuel causes black smoke. It could be anything from the fuel injector if you have a carbureted car and carburetor problem. It could even theoretically come from an emission issue, but typically that's not the case. So if you see black smoke, pretty much you're wasting your money because you're getting pretty bad fuel economy. So I hope that answered your question, until next time blessings to you and safe travels.
_________________
Thank you for visiting Mercie J Auto Care in Mesa serving: Mesa, Gilbert, & Apache Junction, AZ where we love our customers and their kids! Expect Hot Wheels Racing, Great Customer Service & Excellent Mechanics who know how to fix anything that comes through these bay doors! Our goal is to have everyone of EVERY age to leave happy!
Schedule your appointment today (480) 830-9445 or REQUEST APPOINTMENT HERE.