Why does my car have white smoke?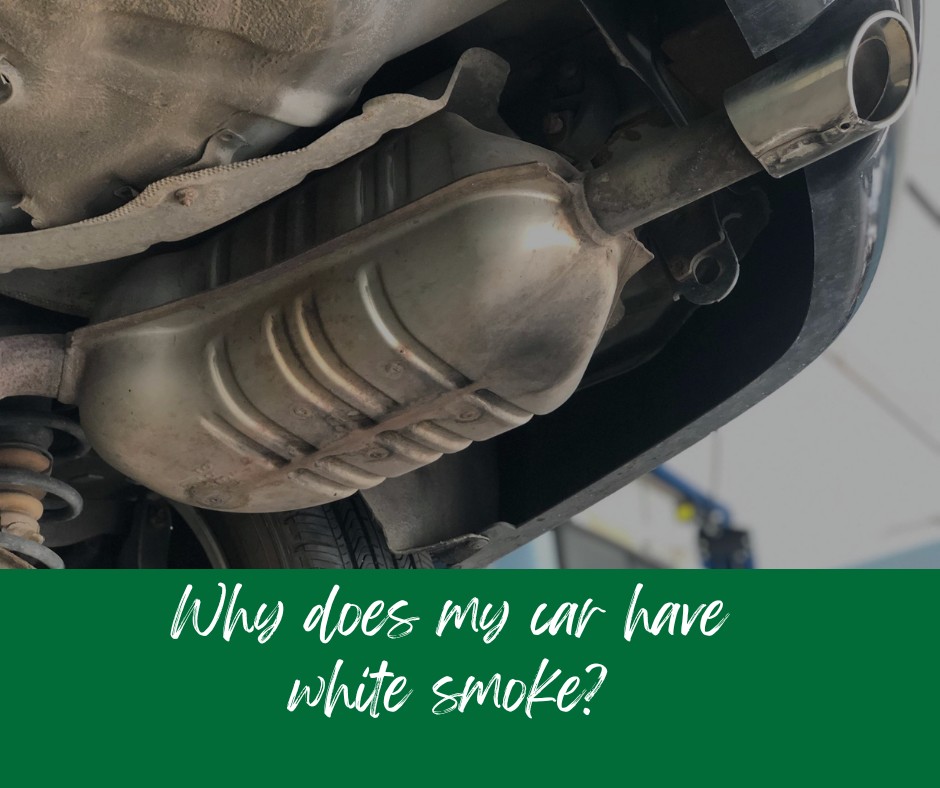 Why does my car have white smoke coming out of the tailpipe?
Why does my car have white smoke coming out of the tailpipe? Welcome to Mercie J Auto Care, where compassion and craftsmanship come together. I'm Rick Smith, master certified technician. Now first of all, we're only gonna talk about gasoline engines today. Secondly, we're gonna talk about under kind of normal conditions, not on a cold winter morning where you get a lot of steam out of the exhaust. So there's a couple of things that can get in your exhaust, some cars can get transmission fluid, which will produce a white smoke. That will come typically on older cars with what's called a vacuum modulator. If the diaphragm goes bad in vacuum modulator it will put transmission fluid in there and cause it. You can get oil into the exhaust and that can come from a couple of different things, it would be piston rings, all kinds of engine problems. It could also be from the PCV system, if you have a bad PCV valve or something like that, so white smoke can come from that. Third it can be from water or coolant or what you would call, antifreeze or whatever because of an internal engine problem like a head gasket or something like that. Now if you if you watch closely and the smoke comes out and it dissipates quickly then it's probably the antifreeze or coolant. If it kind of lingers and it's probably some sort of an oil like the transmission fluid for the engine oil. It does take some experience and some knowledge on how to do different tests that I don't have time to go into everything this morning to determine it exactly for you. Hopefully this at least help you understand a little bit of why you could have those kind of plumes coming out of your exhaust. If it is an oily substance, you should have some sort of odor as well. Thanks for watching until next time, safe travels and blessings to you.
_________________
Thank you for visiting Mercie J Auto Care in Mesa serving: Mesa, Gilbert, & Apache Junction, AZ where we love our customers and their kids! Expect Hot Wheels Racing, Great Customer Service & Excellent Mechanics who know how to fix anything that comes through these bay doors! Our goal is to have everyone of EVERY age to leave happy!
Schedule your appointment today (480) 830-9445 or REQUEST APPOINTMENT HERE.