What about Compassion?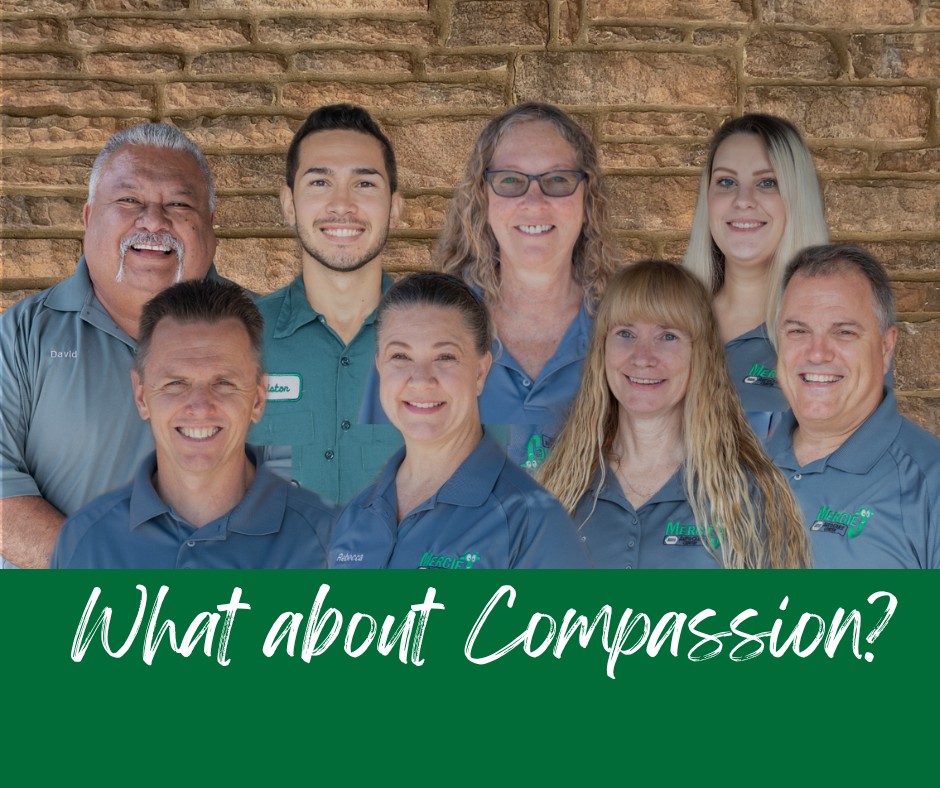 We were recently asked, "What's up with 'Compassion' in your Tagline?" What does that have to do with Auto Repair you're wondering.
We were recently asked, "What's up with 'Compassion' in your Tagline?" What does that have to do with Auto Repair you're wondering. Welcome to Mercie J Auto Care, where Compassion and Craftsmanship come together. We spent a lot of time focusing on getting our mission statement right. We started out with over 50 different ideas of various taglines. We knew we wanted it to be simple so that all of our employees could embrace the culture and what we want to be about here at Mercie J. The craftsmanship side is pretty straight forward, we want to do really quality work for all of our clients. The compassion side of it, first of all, I want to make sure you understand. If you cannot look in the mirror and recognize that you have great value, you are precious and beautiful, then we need to talk. That is something we value in this shop. The idea that everyone we lock eyes with has value, from our clients to our employees to the parts delivery people and we want to treat them as such. So we talk a lot here about things like empathy and compassion is obviously a big one. One of the things we do here at our auto shop, is we don't talk about jobs. We don't say we're fixing this Ford truck or Honda Minivan. We always mention who owns the vehicle because when it comes to that craftsmanship I think it also makes a difference. It is easy for a mechanic or technician to become so focused on fixing the mechanical thing that he or she can forget that they're working for somebody. The person driving the vehicle, maybe they have children, maybe they have somebody they love dearly riding in the passenger seat or maybe they have animals, but whoever they are, they have a face, they have a name and they are valuable to us. One of the things I'm really most proud about in my business is that I've received a number of comments from parts delivery people saying they love to come deliver parts to our shop because they're treated so well here and if they are having a bad day, a visit to Mercie J always puts a smile on their face. I was also at the Emissions station not too long ago and they said the same thing. They always appreciate when one of our staff brings a vehicle through emissions because they feel like we treat them well, so that is why Compassion is such an important part of our culture here at Mercie J. We make sure each and every person feels valued and that they are better off having an encounter with us. Thanks for watching and until next time, safe travels and blessings to you.
_________________
Thank you for visiting Mercie J Auto Care in Mesa serving: Mesa, Gilbert, & Apache Junction, AZ where we love our customers and their kids! Expect Hot Wheels Racing, Great Customer Service & Excellent Mechanics who know how to fix anything that comes through these bay doors! Our goal is to have everyone of EVERY age to leave happy!
Schedule your appointment today (480) 830-9445 or REQUEST APPOINTMENT HERE.