Lifetime Oil Change Special Offer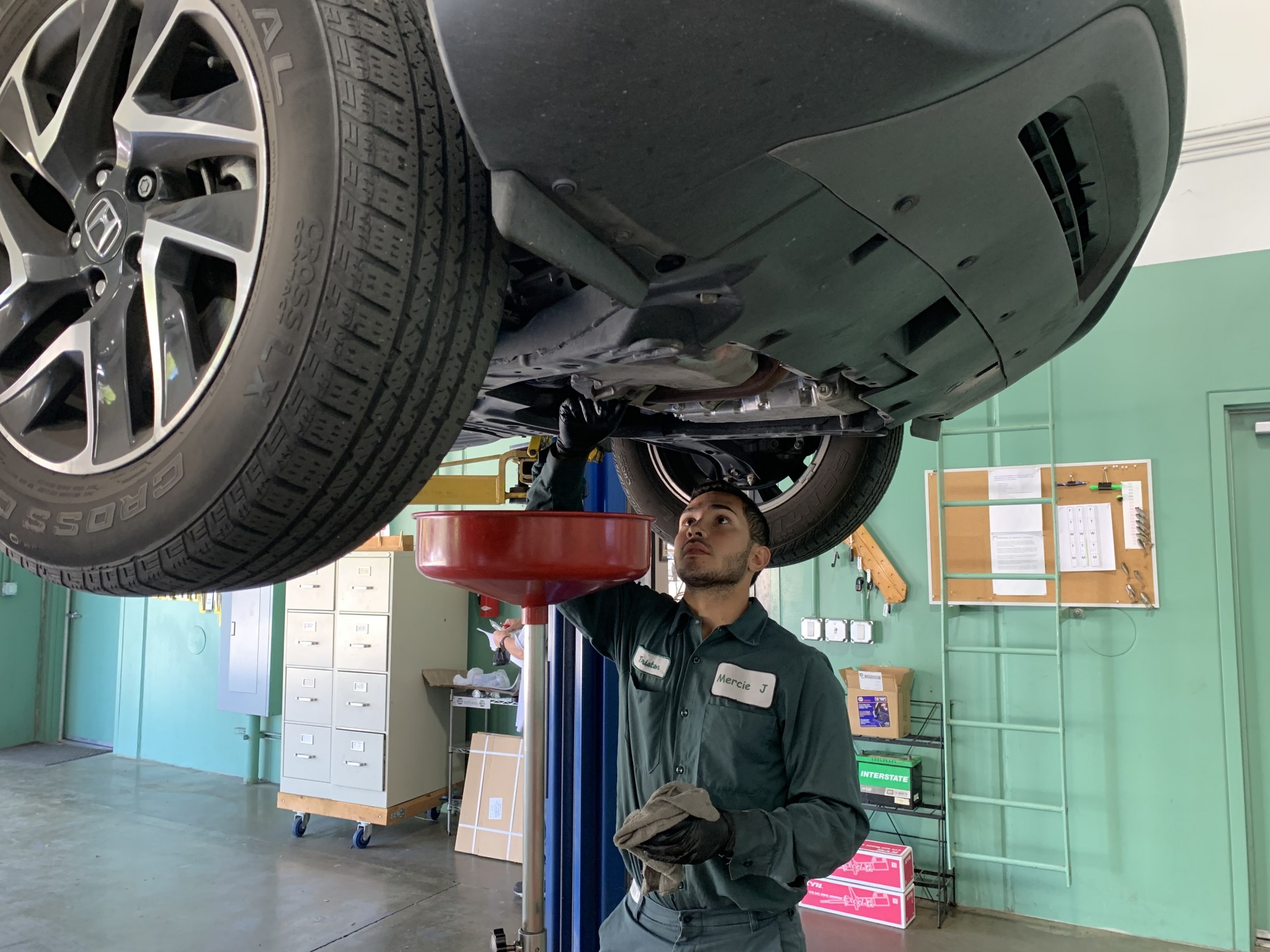 Hey have you heard about the lifetime maintenance package at Mercie J Auto Care.?
Hey have you heard about the lifetime maintenance package at Mercie J Auto Care.? I'm here to tell you about it! Welcome to Mercie J, where compassion and craftsmanship come together. I'm Rick Smith, master certified technician. We have put together a program that is fantastic but let me give you a little disclaimer. If you're going to keep your car less than two years, this is not for you. If you're going to keep it more than three years, this is fantastic. It's an excellent program. For this package deal, you'll have to call to talk to one of our advisers so they can find out what vehicle you have and give you all the details, but the price is very reasonable. For the life that you own that vehicle, you will first of all get all of your oil changes at no charge, the tires will be rotated at no charge and you will also receive credit on anything you spend towards your next purchases. So you will save money on all of your repairs and other maintenance as well. Another great thing about this program, you will be protecting yourself against inflation because as prices go up, as they do, you will have already been locked in on your oil changes and tire rotation. We're going to take a little bit better care of your car because we're going to put you on a little bit more frequent schedule. We normally recommend oil changes on most cars every 6000 miles, but we will move you up to five. So three things: your car is going to get better taken care of, it's going to save you money and you're protected against inflation. This is such a fantastic program. Call one of our advisers about it if you plan on having your car for 3 to 5 years, it's going to save you a ton of money. So thanks for watching and until next time safe travels and blessings to you.
_________________
Thank you for visiting Mercie J Auto Care in Mesa serving: Mesa, Gilbert, & Apache Junction, AZ where we love our customers and their kids! Expect Hot Wheels Racing, Great Customer Service & Excellent Mechanics who know how to fix anything that comes through these bay doors! Our goal is to have everyone of EVERY age to leave happy!
Schedule your appointment today (480) 830-9445 or REQUEST APPOINTMENT HERE.