Why is my car Overheating?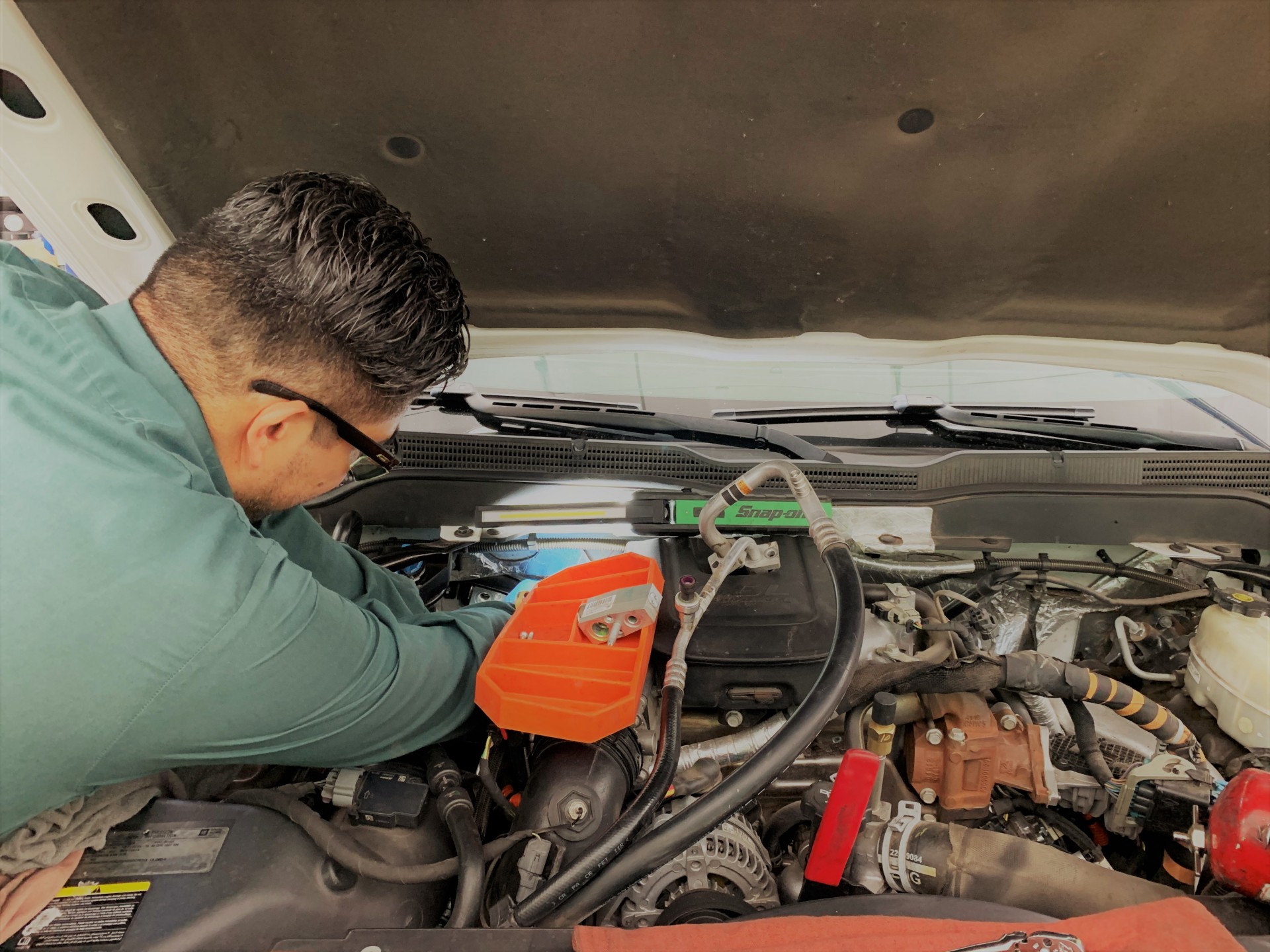 Welcome to Mercie J auto care, where "Compassion and Craftsmanship Come Together."
I'm Rick Smith, certified master technician.
Why does my car overheat?
The most common reasons are, 
low radiator fluid, low airflow, hot gasses in the radiator, an inefficient
radiator, or a temperature control problem.
Low radiator fluid is caused by either and external leak or an internal leak. To locate an external leak,
we simply need to put the system under pressure and visually inspect. A black light is helpful for difficult
to find leaks. Internal leaks require more specialized tests and equipment which require more detailed
explanation than I can give here.
Low airflow is most often caused by the fan or fans that pull air through the radiator. We could also
simply have a plastic bag, leaves or bugs blocking the flow of air. We start with a visual inspection and
then test the fans and the systems that control them.
Hot gasses enter the radiator because of a breach of the head gasket, which can also be one of those
internal leaks. If the failure is severe, placing a medical glove in place of the radiator cap can show us
immediate pressure build up when we start the engine. Most often we use a chemical test that shows
us the presence of exhaust gas in the system. There are more specialized tests to identify the very small
leaks.
A radiator becomes inefficient because of deposit build up internally. It will usually only show up in
extreme temperatures and the temperature of the engine gradually rises and typically takes at least 20
minutes of driving to overheat.
The warm up of the engine is controlled by the thermostat, so a thermostat that is stuck will usually
cause an engine to overheat quickly. We use inferred thermometers to check for temperature at
different points in the system to test thermostats.
I hope this has been informational to you.
Until next time. Safe travels, and blessings to you.
_________________
Thank you for visiting Mercie J Auto Care in Mesa serving: Mesa, Gilbert, & Apache Junction, AZ where we love our customers and their kids! Expect Hot Wheels Racing, Great Customer Service & Excellent Mechanics who know how to fix anything that comes through these bay doors! Our goal is to have everyone of EVERY age to leave happy!
Schedule your appointment today (480) 830-9445 or REQUEST APPOINTMENT HERE.