Why does my AC Smell Bad?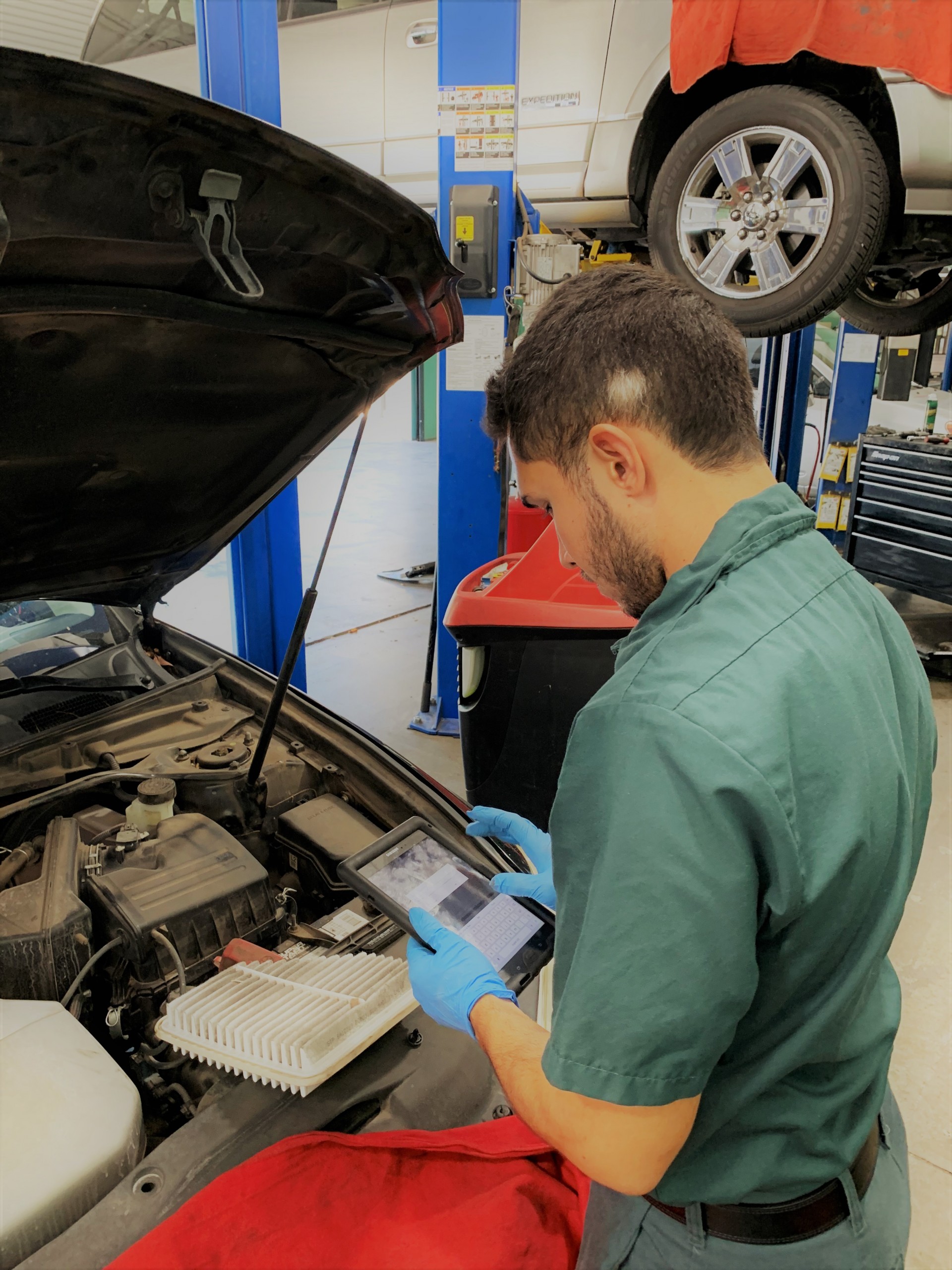 Welcome to Mercie J auto care, where "Compassion and Craftsmanship Come Together."
I'm Rick Smith, certified master technician.
Why does my car air conditioning smell?
First of all, make sure you rule out external factors. 
I'm talking about things like spilled milk from the
kids or perhaps an animal nesting under the hood.
If those type of things have been ruled out and your car smells like a high school football players socks,
it's most likely due to moisture. When your air conditioning gets cold, it collects moisture like a glass of
ice water on your kitchen counter sweats. Over time, that moisture starts to mildew like an old dish rag.
Here are a couple of tips on how to resolve the issue.
On a daily basis, when you are a few minutes from home, turn the air conditioning off, but keep the fan
blowing in the vent mode and not in recirculation mode. You will be a little warm when you get home,
but this will help dry the system out before you shut the car down so the moisture does not sit there
and slowly cook.
If your car is equipped with a cabin air filter or pollen filter, changing that frequently will help. In many
applications filters are available with charcoal activation that can help with odors.
You can also try to get an anti-bacterial deodorizer into the system. Open the doors, start the car, turn
the blower fan on high. Make sure the air conditioning is off and the system is on fresh air, not
recirculate. On the outside of the vehicle at the base of the windshield are some vents, you may get
better access by opening the hood and it is best if you have the cabin filter removed during this process.
Make sure there is not a lot of leaves and debris in the vents. Spray the anti-bacterial deodorizer into
these vents generously. Shut everything down and let it sit over night.
Until next time, safe travels and blessings to you.
_________________
Thank you for visiting Mercie J Auto Care in Mesa serving: Mesa, Gilbert, & Apache Junction, AZ where we love our customers and their kids! Expect Hot Wheels Racing, Great Customer Service & Excellent Mechanics who know how to fix anything that comes through these bay doors! Our goal is to have everyone of EVERY age to leave happy!
Schedule your appointment today (480) 830-9445 or REQUEST APPOINTMENT HERE.