Why does my car shake when I turn it on?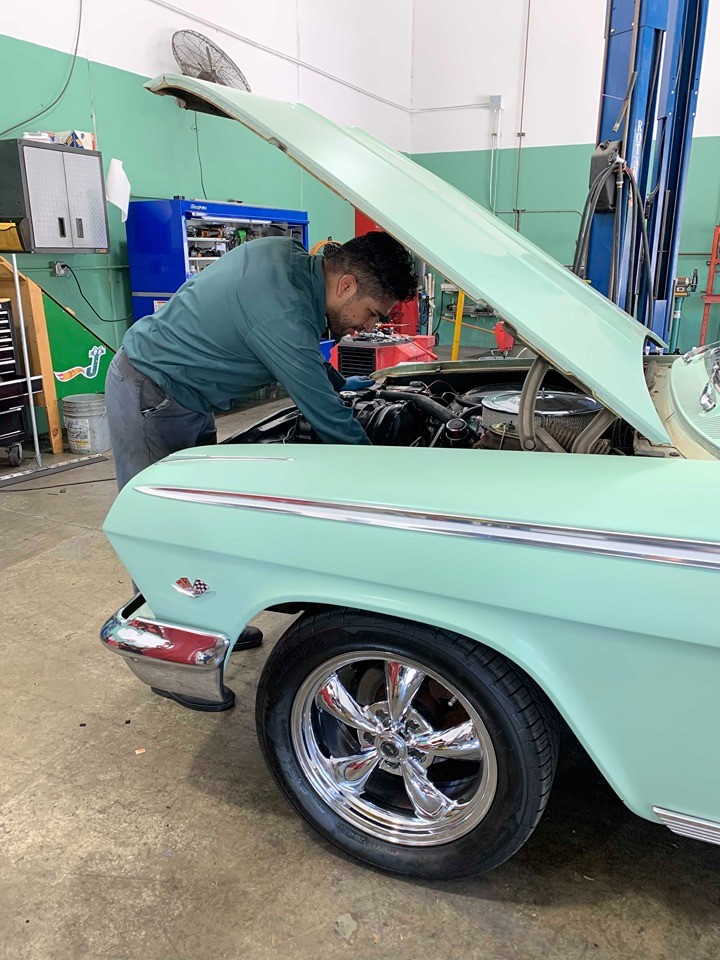 Welcome to Mercie J auto care, where "Compassion and Craftsmanship Come Together."
I'm Rick Smith, certified master technician.
Why does my car shake when I turn it on?
Today I'm going to talk about something very specific. 
Let's clarify what I'm talking about. I'm referring
to a situation where you start your car, it runs rough for a short period of time (less than a minute) and
then it smooths out. If your car continues to run rough, that can be a misfire which will likely also have a
check engine light, or motor mounts which we have a different blog that you can read or watch.
The situation I am talking about today will typically happen on the first start in the morning. If it is
severe enough you might have a check engine light on, but often times you don't. Here is the big
question, are you having to add radiator fluid, also known as coolant or antifreeze. You may be adding
as little as one cup a week.
Here is what's happening. You have a head gasket that is leaking between a coolant passage and a
cylinder. When you shut the car off, there is pressure in the cooling system. A small amount of coolant
leaks into the cylinder and sits on top of the piston. When you first start the engine, that cylinder won't
perform because the coolant puts out the fire. In a moment or two, the coolant burns off and the
cylinder fires properly which smooths out the rough idle.
Unfortunately, head gasket failures are not a simple repair and can be a bit challenging on the pocket
book. The good news is that the problem can be identified and resolved.
Until next time, safe travels and blessings to you.
_________________
Thank you for visiting Mercie J Auto Care in Mesa serving: Mesa, Gilbert, & Apache Junction, AZ where we love our customers and their kids! Expect Hot Wheels Racing, Great Customer Service & Excellent Mechanics who know how to fix anything that comes through these bay doors! Our goal is to have everyone of EVERY age to leave happy!
Schedule your appointment today (480) 830-9445 or REQUEST APPOINTMENT HERE.