Why does my car shake at idle?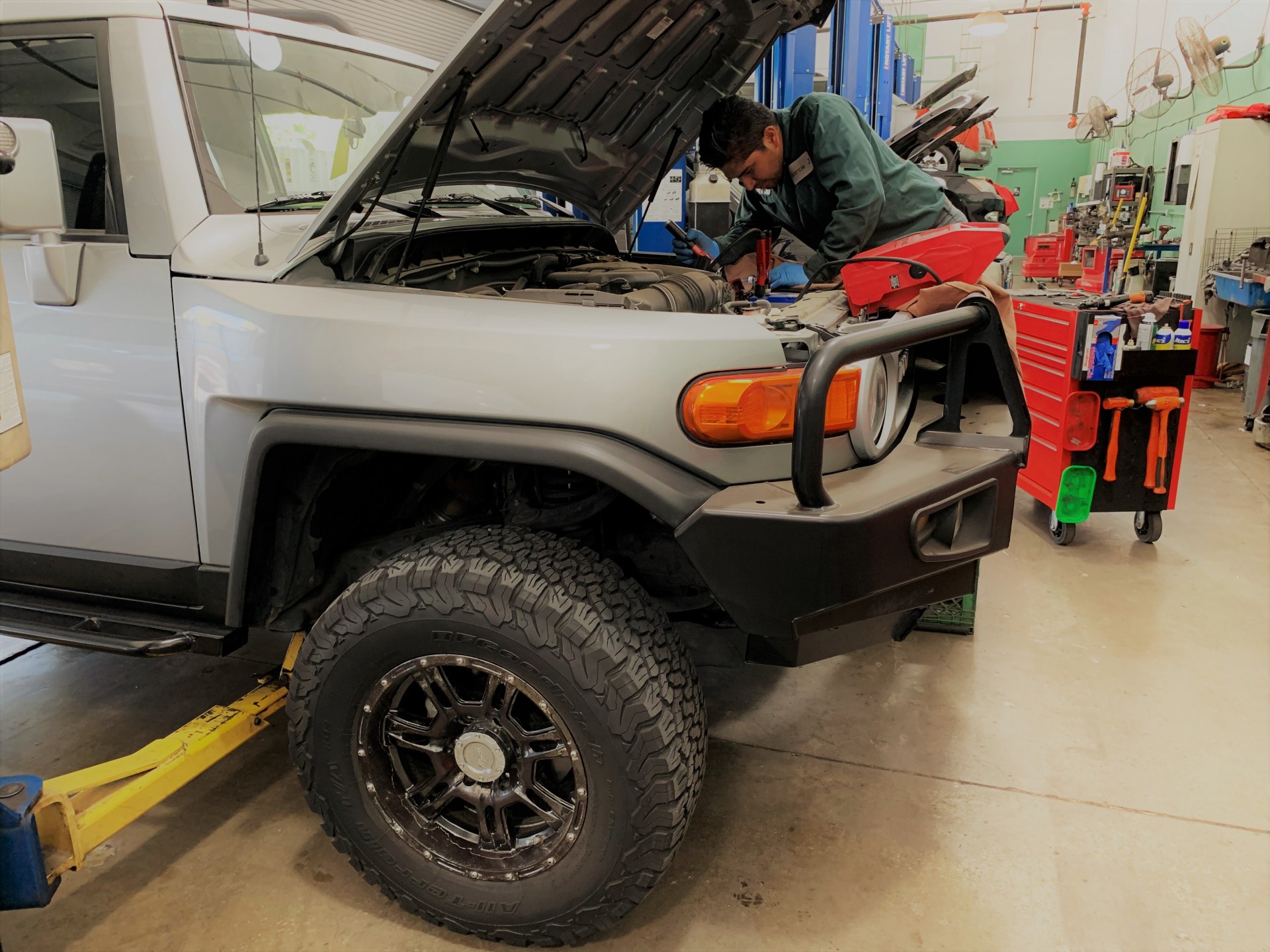 Welcome to Mercie J auto care, where "Compassion and Craftsmanship Come Together."
I'm Rick Smith, certified master technician.
Why does my car shake at idle, when stopped, or with the ac on?
It can be really annoying can't it?
 
I'm going to assume that your engine is running properly and you don't have a check engine light on. If
you have an engine misfire, that will certainly cause a shake at idle and that's a completely different
topic.
All engines vibrate. If you've ever ridden a dirt bike or pushed a lawnmower you can really feel the
vibration in your hands. In an automobile we isolate the cabin from the vibration. We secure the
engine and transmission in the car with rubber mounts. As the mounts age, they can become fatigued
and not support the weight of the engine properly. Also, the rubber becomes less flexible over time. If
you notice the vibration is less in reverse than drive, or the opposite, it's because those mounts have
worn more in one direction.
If you replaced the mounts in your car and are disappointed with the results, there is an explanation. All
rubber is not created equal. Take for example a hockey puck is a very stiff hard rubber especially
compared to the soft flexible seal for your garden hose. Every engine has unique vibration
characteristics, so the engineers design the mounts with a specific rubber formula for each individual
vehicle. Because there are so many different formulas, mounts can be very expensive pieces of rubber.
Part manufacturers sometimes cannot purchase the formula or afford to make something specific for
every situation, so they use a generic rubber. Mounts from the manufacturer often cost three to four
times what you can buy from retail outlets, but to get the best results we really don't have a choice.
Until next time, safe travels and blessings to you.
_________________
Thank you for visiting Mercie J Auto Care in Mesa serving: Mesa, Gilbert, & Apache Junction, AZ where we love our customers and their kids! Expect Hot Wheels Racing, Great Customer Service & Excellent Mechanics who know how to fix anything that comes through these bay doors! Our goal is to have everyone of EVERY age to leave happy!
Schedule your appointment today (480) 830-9445 or REQUEST APPOINTMENT HERE.