Why an Oil Change is not enough.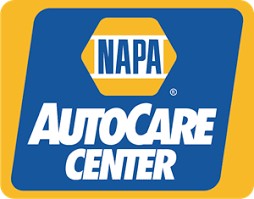 Welcome to Mercie J auto care, where "Compassion and Craftsmanship Come Together."
Welcome to Mercie J auto care, where "Compassion and Craftsmanship Come Together."
I'm Rick Smith, certified master technician.
We have all been taught to change the oil regularly to protect our engine.  Unfortunately, the most common cause of engine failure is not oil related.  As a matter of fact, almost all engine failures I see are related to overheating issues.  So one of the best preventative maintenance items for your engine is radiator fluid servicing. Also known as engine coolant or anti-freeze. But what about protecting the rest of the car as well?  
Things like
transmission

tires

air conditioning

battery

brake system
 All these have maintenance we can perform to protect them and make them last longer.
If you plan on keeping your car for a while, you want to consider putting the entire vehicle on a maintenance program, not just the engine.
Mercie J has a great program to help you do that and keep the cost down.  Check out the video on our lifetime maintenance and give my friendly staff a call to find out more.
I hope your vehicle serves you well and you have many happy miles.
Until next time, safe travels and blessings to you.
_________________
Thank you for visiting Mercie J Auto Care in Mesa serving: Mesa, Gilbert, & Apache Junction, AZ where we love our customers and their kids! Expect Hot Wheels Racing, Great Customer Service & Excellent Mechanics who know how to fix anything that comes through these bay doors! Our goal is to have everyone of EVERY age to leave happy!
Schedule your appointment today (480) 830-9445 or REQUEST APPOINTMENT HERE.