Road Trip Story Winner!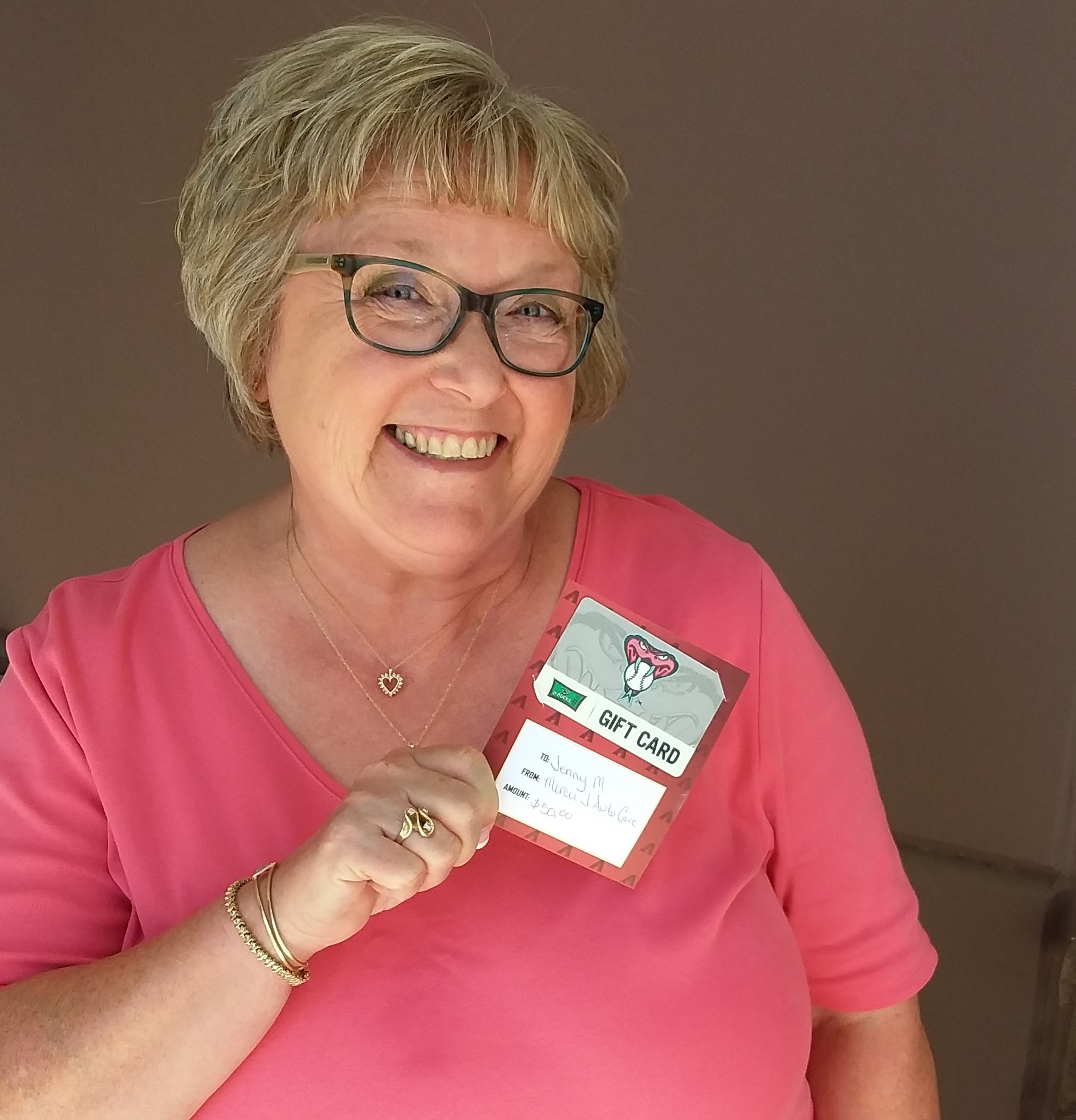 Thank you for sharing your stories with us to celebrate Father's Day! Our winner is Jenny M, read her Road Trip Story with Dad below.
My dad was a mechanic by trade while I was growing up so we didn't get to do "vacations" 
The summer I turned 16 they took us to West Virginia to see where my mom grew up as well as Georgia to see some of my dad's relatives. We were in a suburban with aluminum window screens. We had so much fun watching the people come up to feel our windows as they'd never seen or heard of such things. Mom said the whole community knew Hallie and Virginia's daughter and family were in town.
On our way home from Georgia our fuel pump went out. Under a shade tree somewhere in the south my dad fixed the vehicle.
My dad was an amazing Christian who loved the lord and is now in Heaven. To this day wonderful memories come flooding back when I smell grease, oil, and tires.
_________________
Thank you for visiting Mercie J Auto Care in Mesa serving: Mesa, Gilbert, & Apache Junction, AZ where we love our customers and their kids! Expect Hot Wheels Racing, Great Customer Service & Excellent Mechanics who know how to fix anything that comes through these bay doors! Our goal is to have everyone of EVERY age to leave happy!
Schedule your appointment today (480) 830-9445 or REQUEST APPOINTMENT HERE.