Toyota Prius Hybrid Battery Special!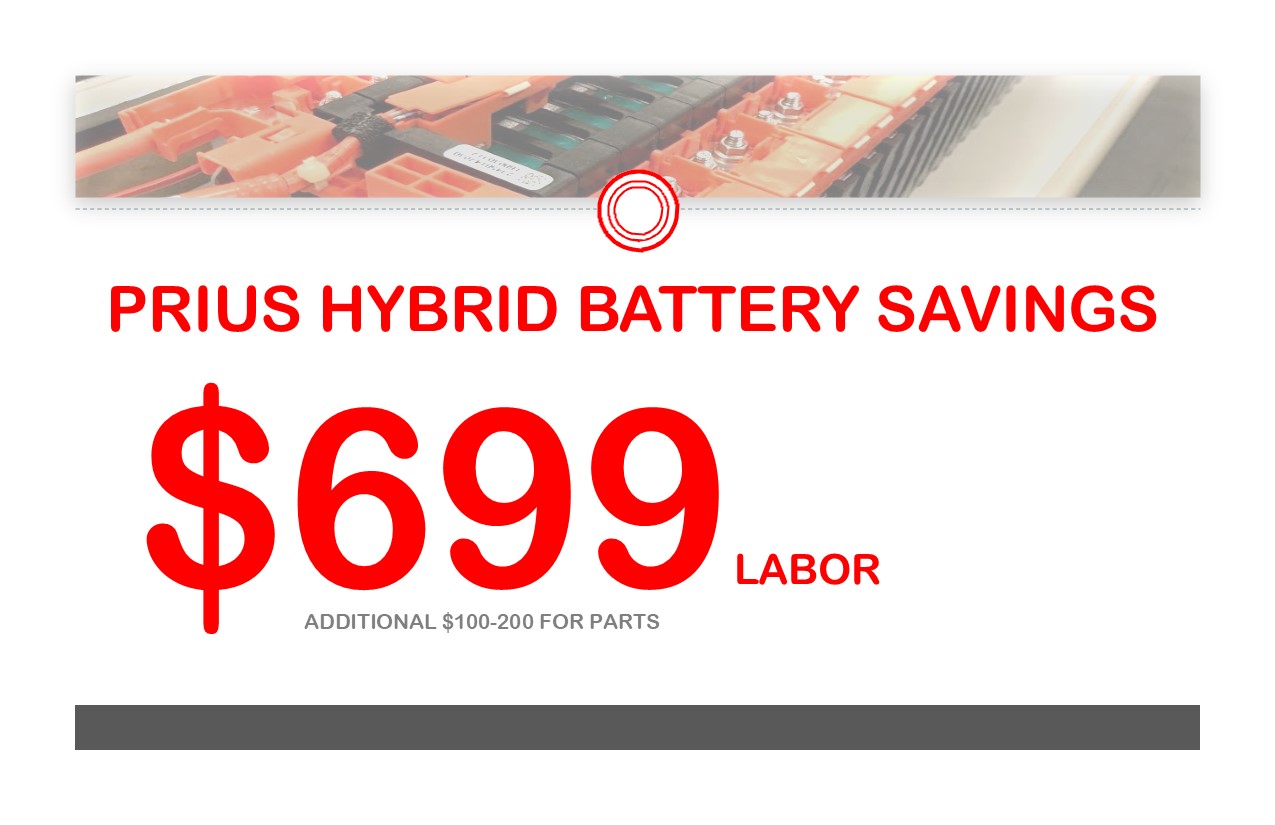 How do our clients save big on Prius hybrid battery problems?
Prius hybrid battery replacement can be quite costly. We are the only shop in Mesa that I'm aware of that has the ability to recondition the pack in house. What that means to you is we eliminate the middle man and save you precious cash. For $699.00 we will remove the battery pack from your Prius, disassemble it and test each individual cell. A thorough cleaning of all the electrical terminals will be done. We will replace any bad cells, then cycle the pack to restore the capacity and balance all the cells so they work in harmony with each other. Typically there are one or two failed cells, so with parts the total job runs about $800.00
Schedule an appointment today to get back to cruising around with the high fuel economy your Prius had in the past.
_________________
Thank you for visiting Mercie J Auto Care in Mesa serving: Mesa, Gilbert, & Apache Junction, AZ where we love our customers and their kids! Expect Hot Wheels Racing, Great Customer Service & Excellent Mechanics who know how to fix anything that comes through these bay doors! Our goal is to have everyone of EVERY age to leave happy!
Schedule your appointment today (480) 830-9445 or REQUEST APPOINTMENT HERE.
Tags: toyota, hybrid repairs, hybrid vehicle , Toyota Prius, Hybrid Battery